Aquanale 2021 set for splash return this October
The international trade fair giant Aquanale has released plans for its return this October, with the pool and sauna fair attracting national and international industry leaders showing off the latest innovations in wellness, pool, spa, swimming pool and sauna technology.
Aquanale returns to Koelnmesse located in central Cologne, an iconic venue that hosts and organises over 80 trade fairs and exhibitions every year. Koelnmesse has recently organised trails within their newly-created #B-SAFE4business Village, a 5000sq metre space within the trade fair grounds that allows for all COVID-19 related restrictions and live event rules to be adhered to safely.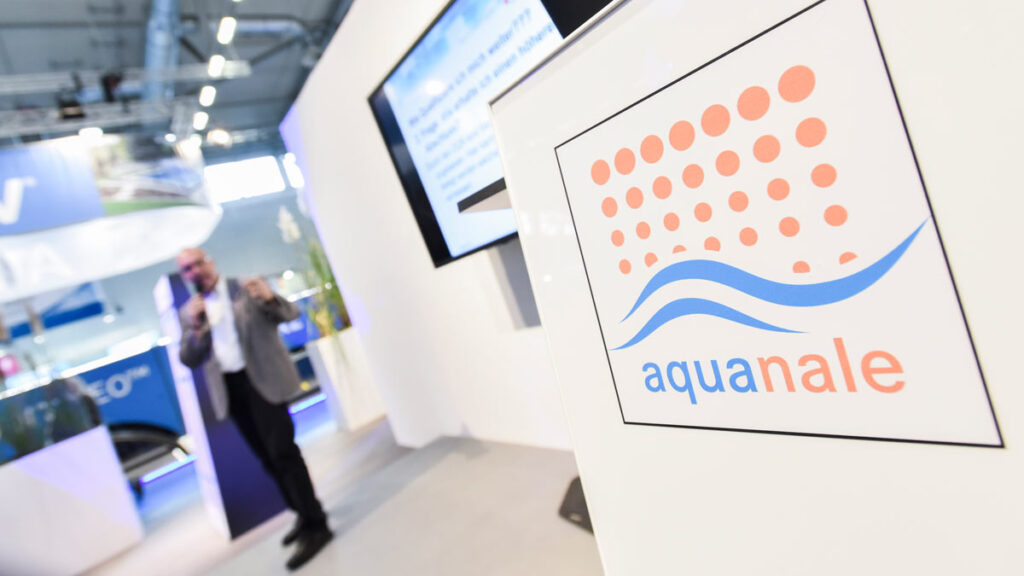 The complete range of products and services that can be found at Aquanale's exhibition events fit under 6 key industry areas: sauna and spa; private spa; green living; swimming pool technology; private swimming pool areas and public baths. These key industry areas confidently reflect both private and public pool, spa and wellness consumption, which is just one of the reasons the fair attracts such specialist visitors. At Aquanale 2019, 72% of visitors held executive positions in their respected firms, a key factor for potential exhibitors this year who want to communicate and share ideas with the industry's key and biggest players.
The #B-SAFE4business Village will be extremely well-structured and organised effectively, hoping to attract similar numbers to that of Aquanale 2019 in which 25,000 visitors from over 115 different countries across the globe gathered for the four day event. To add further excitement, Aquanale will again be co-hosted with the International Trade Fair for Public Space, Sports and Leisure Facilities, an exhibition fair attracting well connected professionals from planning agencies, hotel industries and municipalities across the globe. For any businesses interested in becoming an exhibitor, a full application process can be found on the Aquanale website linked below.
www.aquanale.com/participation-and-planning/for-exhibitors/become-an-exhibitor/