Praise for former territory manager
A key member of the Golden Coast sales team formerly responsible for hot tub accessory products within the tubhub range has been praised as a fantastic asset before taking a new direction in Australia.
Chantelle Hampstead is now experiencing the next chapter of her life 'down under' after a successful career as South West Territory Manager for Golden Coast, safe in the knowledge that a warm welcome awaits should she decide to return to the Barnstaple-based company that has merged with PPG.
Golden Coast Sales Manager Luke Honnoraty revealed that Chantelle will be missed and that her departure follows a time of increased demand in which she provided important support.
"Recent years have been extremely busy at Golden Coast following our merger with PPG and high demand for our products," reported Luke.
"Chantelle has played an important role in supporting the team throughout. She has been a fantastic asset to this organisation and we'll definitely miss her."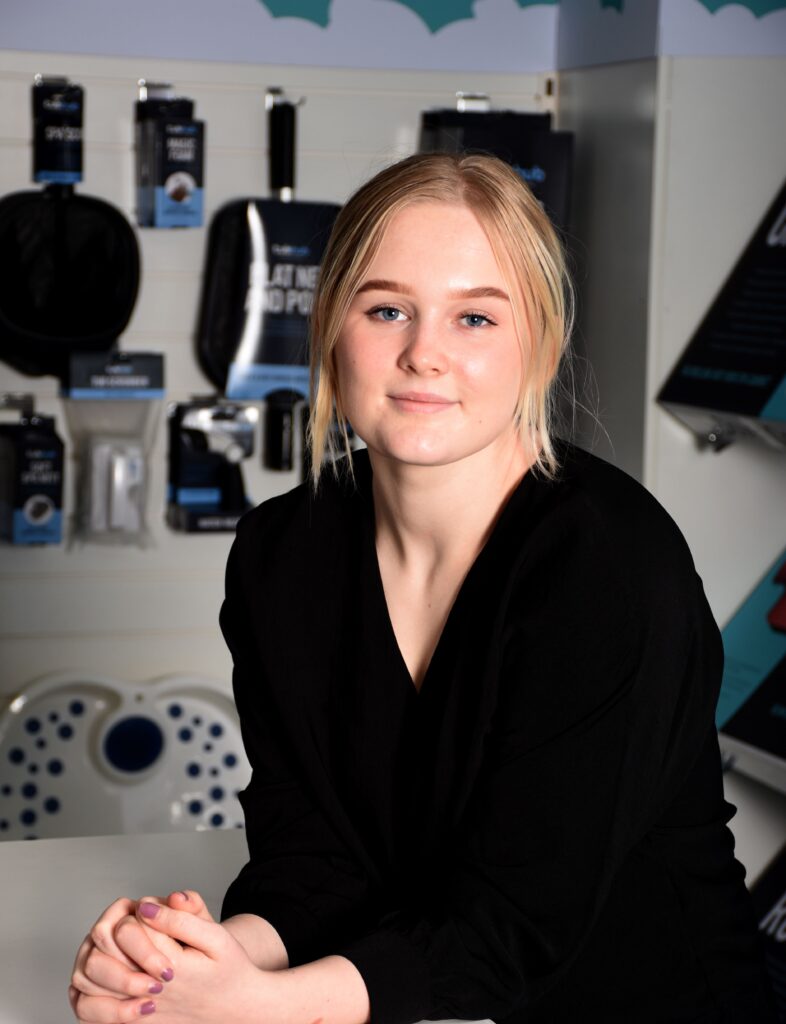 Along with reporting that the first stage of her trip to Australia will commence in Melbourne with a drive up the coast, Chantelle, pictured, revealed that she will miss her Golden Coast 'family'.
"The last two years at Golden Coast have been amazing," divulged Chantelle ahead of her departure. "I've absolutely loved it here, and who knows, I may even be back one day, but right now I'm seizing an opportunity to travel Australia, and I'm excited about this next chapter.
"The job has evolved during my time here. I began working with tubhub and then pool covers, then, as operations changed, I was assigned to South West Territory Sales. That's been a career highlight for me. It meant me supporting a load more customers and being fully informed about the entire product catalogue.
"Having shadowed me for a period, my colleague Ellie Gill will take over once I've gone. I know she's ready and will hit the ground running.
"As excited as I am, the thing I will miss most is working with my colleagues at the Barnstaple office. It really is a family.
"We're all close and hang out together after work. I've made great friends here and it's just an amazing work culture to be part of."