SpaTime retailer search at UK exhibitions
BAYROL distributor the Pollet Pool Group is ramping up its search for dealers for the SpaTime water treatment range by targeting hot tub retailer visitors at the two UK exhibitions in the West Midlands.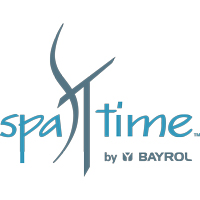 The company will be doubling up its presence at the UK Pool & Spa Expo at the NEC in Birmingham and SPATEX at the Ricoh Arena in Coventry to help build awareness for its exclusive distribution agreement with BAYROL and its fledgling SpaTime water treatment products.
Bayrol product expert and industry stalwart Jimmy Lamb will be attending both of the exhibitions to provide guidance on the SpaTime range and promote the product to prospective retailers.
"We've had a good year with the Bayrol pool product lines and now we are aiming to increase our share of the hot tub market," said Jimmy.
"We are now increasing our efforts to bring new retailers on board by taking exhibitor stands at the UK Pool & Spa Expo and SPATEX, to help raise awareness for the PPG and Bayrol product ranges.
"Water care is an essential part of being a hot tub or swim spa user and we are looking to use our presence at the two exhibitions to enhance the knowledge about our SpaTime range to attract additional retailers.
"SpaTime products have become popular with companies that are existing customers of PPG and also those that have had a previous relationship with BAYROL. We now need to build on this initial success for the range to make an impact in the market."
PPG will be appearing at the UK Pool & Spa Expo on Stand 208 and at SPATEX on Stand B14.
UK Pool and Spa Expo 2015 opening hours for the first two days of the show, on January 22 and 23, will be between 10am to 5:30pm. On Saturday, January 24, the third and final day of the UK Pool and Spa Expo is the Consumer Day that will be staged between 10am and 3pm for exhibitors in Hall 10 to meet with members of the public as well as trade representatives.
SPATEX 2015 opening times for the first two days of the exhibition at the Ricoh Arena will be 9:30am on Sunday, February 1 and Monday, February 2. Both days are then scheduled to officially finish at 5pm. In keeping with tradition, there is a shorter day on the third and final day on Tuesday, February 3, which will run from 9:30am to 4pm.
www.ukpoolspa-expo.co.uk
www.spatex.co.uk