Top spa retailers boost margins with savvy FX strategies
Despite a series of record years of UK sales in hot tubs and swim spas, the threat of Sterling weakness looms large for many retailers, who have seen their margins squeezed by worsening currency rates.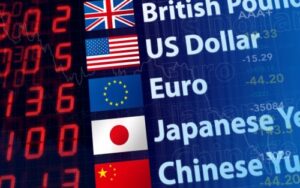 The pound has fallen again against the dollar and the euro after the way has been cleared for Theresa May to trigger Article 50 this week, kicking off Britain's exit from the European Union (EU). Sterling weakened significantly following last year's referendum vote and subsequent interest rate cut by the Bank of England. Threats of a second Scottish referendum have more recently added to the uncertainty, to keep Britain's exchange rate under pressure.
With rates at such historical lows, more savvy spa distributors and retailers have looked to boost margins with no extra effort by getting the very best deal on foreign exchange rates.
Historically, importers have just instructed their Bank to transfer the cost to the seller. But sending Sterling to a bank to pay an overseas invoice will almost certainly be a costly exercise without you realising it. A bank or even a high-street broker may well charge you a seemingly small amount as a payment charge while the real cost is hidden behind the rate of exchange. On average business owners are charged up to 4 per cent of the total transaction amount, while private and sole traders are charged up to 5 per cent. More than half of this can be put back on to your bottom line by using a regulated FX expert.
Nottingham-based company Whites Group (WTUK Limited) are one of the leading experts in the FX industry and have been instrumental in bringing the practices of major Banks to the attention of small and medium-sized importers.
"Our key objective has always been to give our clients access to the most transparent foreign exchange platform in the world. We now use our own in-house developed technology to highlight the hidden costs in the FX market," explains account manager Tom Huskinson.
"Transparency has always been a notorious problem when sending money abroad. Unfortunately, the banks and High street FX brokers have been getting away with overcharging for years.
"We have found that the best way to prove that we can make big savings is to audit a recent transaction and compare what our rate would have been for the very same transaction. It's an eye-opener for small business owners when they see just how much could have gone straight back on their bottom line.
"No two clients are the same, we treat everyone as an individual, protected by non-disclosure agreements, and I am always keen to work with new people and make something bespoke that fits around their business needs. Our clients have access to an easy-to-use online trading platform, and can see their real-time rate at any time. Most of them prefer to deal with a 'real person' at the end of the phone so having a dedicated account manager that gets to know them and their business needs is a real plus for most small businesses," said Tom.
For a no-obligation audit of your foreign exchange needs, contact Tom on 01159 415959 or email Thomas.Huskinson@whitesgroup.com