APSE debut at hot tub and pool showcase
SPATEX organisers have announced that representatives from the Association of Public Service Excellence (APSE) will make their debut during the 20th anniversary of the hot tub and pool industry showcase in Coventry.
The APSE, which is a local government body working with over 300 councils throughout the UK, will be taking part in the bumper double seminar programme during SPATEX 2016 from Sunday, January 31, to Tuesday, February 2, at the Ricoh Arena.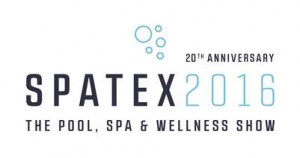 It is a further boost for SPATEX organiser Michele Bridle and her hard-working team who are currently promoting the fact that 20 new workshops have been organised by the Institute of Swimming Pool Engineers (ISPE) as part of the free training sessions during the three-day extravaganza that will be putting the spotlight on the commercial sector.
Michele has also revealed that SPATEX will have a special surprise seminar programme of interest for all of the wet leisure industry, which is going to be revealed next month.
"Following last year's success, SPATEX will once again be hosting a double seminar programme, with special reference to the commercial sector," said Michele.
"Esteemed industry bodies such as the Swimming Teachers' Association (STA), are returning to impart free, highly informative training and advice.
"The Pool Water Treatment Advisory Group (PWTAG) will be giving a seminar with special interest for holiday parks. And joining us for the first time are APSE.
"There is so much more to come, including a surprise seminar programme of interest to all in the wet leisure industry, for which we will release details in early November."
Eighty exhibitors have already signed up for the 20th anniversary edition of SPATEX and organisers are expecting the remaining limited spaces to be snapped up ahead of the third outing for the exhibition in Coventry, which will see wet leisure powerhouse Certikin International continue its run of success appearances to promote its wide range of hot tub and pool products and status as exclusive distributor of the Caldera Spas and Fantasy Spas hot tub ranges from Watkins Manufacturing.
A host of additional specialist hot tub and pool product supply companies have already confirmed their places for the 20th anniversary edition of SPATEX including, Aqua Spa Supplies, Golden Coast, SCP, and Spa Crest Europe.
"With eighty confirmed exhibitors and only limited space available, the UK's leading wet leisure exhibition at Coventry's Ricoh Arena is heading for an early sell-out for its special 20th anniversary event," said Michele.
 Along with additional members of the SPATEX team, Michele will be Piscine & Wellness Barcelona from October 13 to 16; and  Aquanale in Cologne, from October 27 to 30.
To book exhibitor stand space for the 20th Anniversary SPATEX 2016 exhibition contact the SPATEX team via email: helen@spatex.co.uk or michele@spatex.co.uk or telephone +44 (0) 1264 358558.