B&B audience impressed at hotel show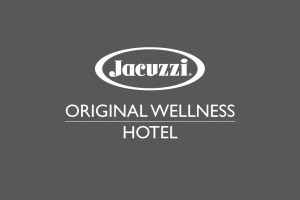 Jacuzzi Spa & Bath's exhibition team took advantage of the 'B&B' – business and boutique hotel – audience during the Independent Hotel Show in London.
The Yorkshire-based team occupied a stand in Destination Spa, which was a dedicated feature area in the show that was hosted in the West Hall at Olympia and is billed as the 'The Business Event for the Luxury and Boutique Hotel Industry'. It attracts many of the biggest names in the industry including The Goring, The Regent, The Ritz, and The Savoy.
Jacuzzi Spa & Bath Ltd National Sales Manager Martyn Winstone reported that the brand had attracted high levels of interest from visitors wanting to become a Jacuzzi Original Wellness Hotel during the October event, which helped to promote the new Jacuzzi City Spa, Jacuzzi Whirlpool Baths and Jacuzzi Sasha Mi designs as part of tailor made spa concepts for hotels.
"Hotel owners are very keen to come on board with our spa and sauna products by installing them to help promote their wellness opportunities to their guests," said Martyn. "It can help hotels to increase their occupancy levels in previously quiet months such as January and February."
Jacuzzi Spa & Bath Marketing Controller Natasha McCreesh, meanwhile, revealed that the history of the brand and its experience with the hotel market was proving decisive in attracting new customers.
"We know just what will work in each hotel, as we have spent the last 60 years honing our knowledge of what people want to experience," said Natasha.