Best Buy boost for new partnership
1 Stop Spas has gained a boost for its latest sales and marketing initiatives for newly-introduced heat pump products with Best Buy Award status after officially launching a new partnership with Poolstar.
Ahead of an appearance by 1 Stop Spas at the 138th Lincolnshire Show this week to promote a wide range of products as one of nearly 500 exhibitors during the two-day stint on the 270-acre showground owned by the Lincolnshire Agricultural Society, the Poolex Spawer IceSpa 7kW from Poolstar has gained an inaugural 2023 WhatSwimSpa? Air Source Heat Pump Best Buy honour to add to a 2023 WhatSpa? Air Source Heat Pump Best Buy accolade.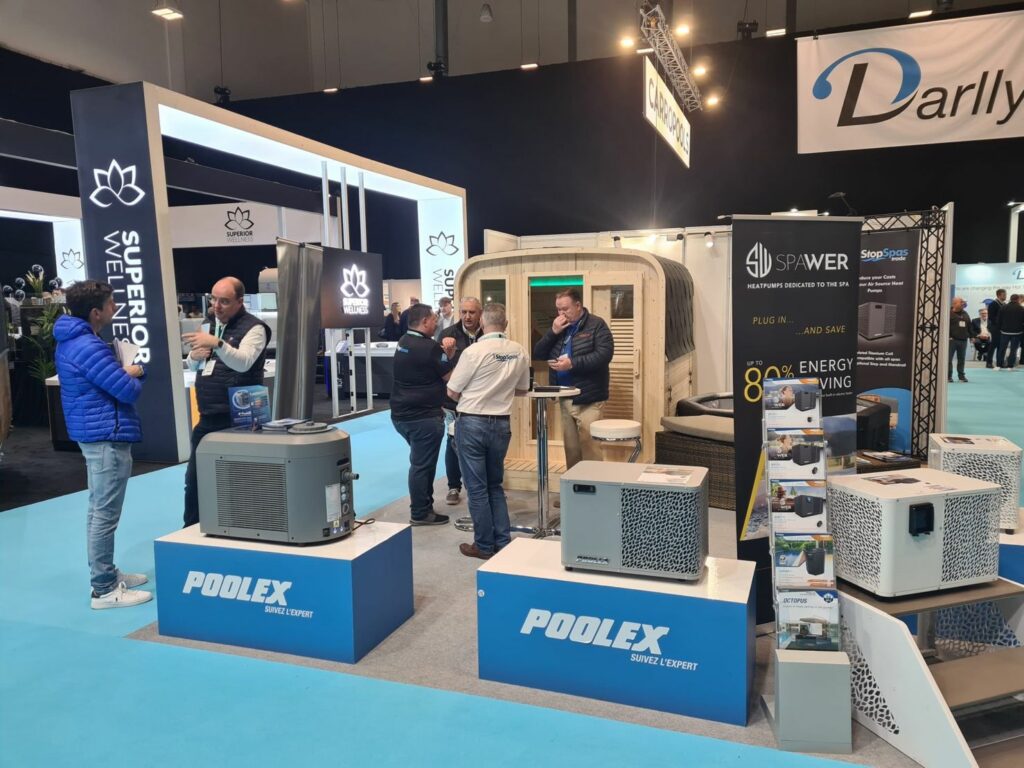 It follows on from the first stage of a new partnership and a joint promotion of Spawer technology at SPATEX 2023, pictured, and gaining an instant impact that has resulted in Poolstar Country Manager Robert Smits revealing that the company is thrilled to be joining forces with 1 Stop Spas and believes it will help to 'revolutionise' the market; with additional product lines being introduced and promoted by 1 Stop Spas in the UK.
"With their extensive knowledge and reach in the UK spa industry, combined with our innovative heat pump technology, we are confident that together we can revolutionise the spa market and offer unparalleled solutions to our customers," enthused Robert.
1 Stop Spas Managing Director Chris Brady, who also runs SpaTech Training, added: "We believe this partnership will be instrumental in driving growth and setting new standards in the spa market."