Best Buy brands in Barcelona
Leading hot tub and swim spa manufacturing brands will be aiming to build on their success in the wet leisure market by joining their international counterparts during the 2019 edition of Piscina & Wellness Barcelona.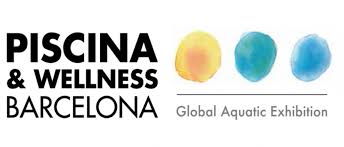 Two European heavyweights and 2019 WhatSpa? Best Buy Award and WhatSwimSpa? Best Buy Award-winning brands Aquavia Spa, and Wellis will be following up their appearances in recent years at major exhibitions, including Piscine Global in Lyon last year, with another high-profile exhibition outing to expand their European presence by showcasing their products on large stands this week during the special 25th anniversary edition of the major wellness extravaganza, running from today, Tuesday, November 15, to Friday, November 18, at the Gran Via Exhibition Centre Halls One and Two.
After gaining a WhatSpa? Best Buy accolade this year for the five-seater Aqua 8 hot tub design thriving Aquavia Spa, which is based near to the Barcelona venue, will be on 'home turf' to promote a wide range of designs that include the minimalist Home Spa, a stylish and compact model from the Exclusive range; which has been launched recently with a lounger-shape design and a focus on back treatment hydrotherapy.
Aquavia Spa, which has just launched a new design for its corporate sales and marketing image, has introduced the Suite Spa to the Premium range and it is aimed at couples seeking extra stylish hydrotherapy and enhanced back massage capability. A Compact Pool has been launched by the eco-friendly Catalan manufacturer for enhanced exercise and hydrotherapy capability with the option of a vertical column of hydromassage and has gained 2019 WhatSwimSpa? Best Buy Award-winning status in the sub-£19,999 price category; along with the Amazon SwimSpa in the £20,000 to £29,999 price category.
Wellis has built on its success at European exhibitions, and during successive appearances at SPATEX, with an increased profile in will be seeking to enhance its presence across the continent with promotion of its WhatSpa? Best Buy Award and WhatSwimSpa? Best Buy Award-winning designs; including for the five-seater MyLine Sun Family, and the seven-seater CityLine Elbrus.
The Hungary-based manufacturer also has a booming production of swim spas to promote, which includes the 2019 WhatSwimSpa? Best Buy Award-winning Rio Grande W-Flow dual-chamber design and the Amazonas Turbine, Kongo Turbine, and Danube Turbine.
Marquis is flying the flag for USA manufacturers with a bumper range of hot tub and swim spa options, which include multiple WhatSpa? Best Buy Award and WhatSwimSpa? Best Buy Award-winning designs. These include the seven-seater Woodstock Elite in the £8,000 to £9,999 price range, the V94L from the revolutionary Vector range that has gained Best Buy status in the £10,000 to £14,000 price category; and the five-seater Epic Ultimate MS BA, in the £15,000 Plus price category of the WhatSpa? Best Buy Awards.
With demand continuing to grow for its state-of-the-art Aquatic Training Vessel (ATV) swim spa designs, Oregon-based Marquis has also has gained recognition for the ATV-14 Sport, and the imposing ATV-17 Kona Ultimate in the £30,000 Plus Price category of the 2019 WhatSwimSpa? Best Buy Awards.
Be Well Spas will be promoting its Canadian hot tub manufacturing credentials as part of its latest push into the European market after successive appearances at SPATEX and gaining WhatSpa? Best Buy Award-winning status.
Promoted during SPATEX by booming Chesterfield-based distributor Superior Spas, the Be Well Spas designs have gained back-to-back recognition from the WhatSpa? Best Buy Awards; which includes the six-seater E680 model that includes a lounge seat within its design that is part of the BeExecutive range; which features three imposing high-end models with unique scalloped fronts and curved backs.
A 'sold out' 25th Anniversary Party and Awards Gala  will take place tonight from 7:30pm. Following the end of the first day of the exhibition the 2019 winners of the Piscina & Wellness Barcelona and Wellness  Experience Awards and the International Competition for Students of Architecture will be announced in Hall CC3 at the Gran Via venue as well as the cocktail dinner.
With SPATEX just around the corner, organiser Michele Bridle and members of the SPATEX team will also be in Barcelona throughout the four-day Piscina & Wellness event and will be available to discuss the final exhibitor allocation for the 2020 edition of the wet leisure showcase in Coventry.
To arrange to meet with the SPATEX team during Piscina & Wellness 2019, or for stand bookings for SPATEX 2019, contact them on their mobile telephones, Michele Bridle's number is +44 (0)7785 79 33 66, Helen Mulingani's is +44 (0)7899 893 635, and Thay Castro's is +44 (0)7899 89 36 35. or via email: michele@spatex.co.uk or helen@spatex.co.uk or directly by telephone on: +44 (0) 1264 358558.
Marquis also has a dedicated range of hot tubs designed specifically for the UK's hot tub holiday market and will also be promoting these models during the Holiday Park & Resort Innovation exhibition being hosted at the Birmingham NEC, on November 6 and 7.
www.piscinawellness.com/en/home