Biggest energy-saving showcase
SPATEX organisers have reported that the 2024 edition will be the biggest ever energy-saving hot tub product showcase combined with a powerhouse of industry knowledge at the Coventry Building Society Arena.
Building on the success of the previous edition, SPATEX 2024 will have an increased range of energy-efficiency products on display throughout the three days from February 6 to 8. This will include a wide range of the latest air source heat pump technology, along with professional training and energy-saving guidance.
"SPATEX provides the first opportunity in 2024 to see the significant advances that have been made in energy saving," explained SPATEX Organiser Michele Bridle
"It's a buoyant market with products promoting low energy, low carbon footprint coming on-stream all the time, such as ingenious variable speed pumps; super insulating pool covers and LED lights.
"Sold out, bar a handful of small stands, SPATEX 2024, the UK's only dedicated water leisure show, is shaping up to be a powerhouse of industry knowledge, and the biggest energy saving spa and hot tub showcase EVER!"
As part of the three-day training schedule, it has also been revealed that SPATEX is going to be the year that all the authoritative industry bodies, such as Legionella Control Association (LCA), Water Management Society (WMS); and Pool Water Treatment Advistory Group (PWTAG), will be out in force to provide professional guidance.
They will be hosting extra seminars and networking events, both for their members and attendees of the exhibition. For instance, the WMS will be holding a seminar to 'raise awareness of the proper treatment of spa pools'.
The topic of energy saving and standards and guidance that affect all disciplines involved in the development of water leisure projects will also be brought into sharp focus. Many seminars will include critical information that affect all those who are working with hot tubs and in wet leisure facilities.
Along with the maintenance advice for hot tubs and spas there will be dedicated water care sessions on every day of SPATEX 2024. These include the session on 'Is your water safe? The importance of microbiological testing' on the first day of SPATEX, February 6, from 2pm to 2:30pm.
On the second day of SPATEX, from 10:15am to 10:45am, there will be a seminar on 'Water treatment of display spas and hot tubs', which will outline responsibilities to staff and customers.
During the final day of SPATEX 2024 a seminar is scheduled for 10:15am to 10:45am on 'Legionella risk in spa pools'. This will highlight how Legionnaires' disease from hot tubs and spa pools can kill or lead to life changing ill health, and it will also be providing simple methods to ensure users are safe while adhering to recommended guidance.
CPD points and certificates of attendance will be issued for all attendees of the ISPE workshops in seminar Arena 1, while Seminar Arena 2 will feature an equally varied, but less technical programme.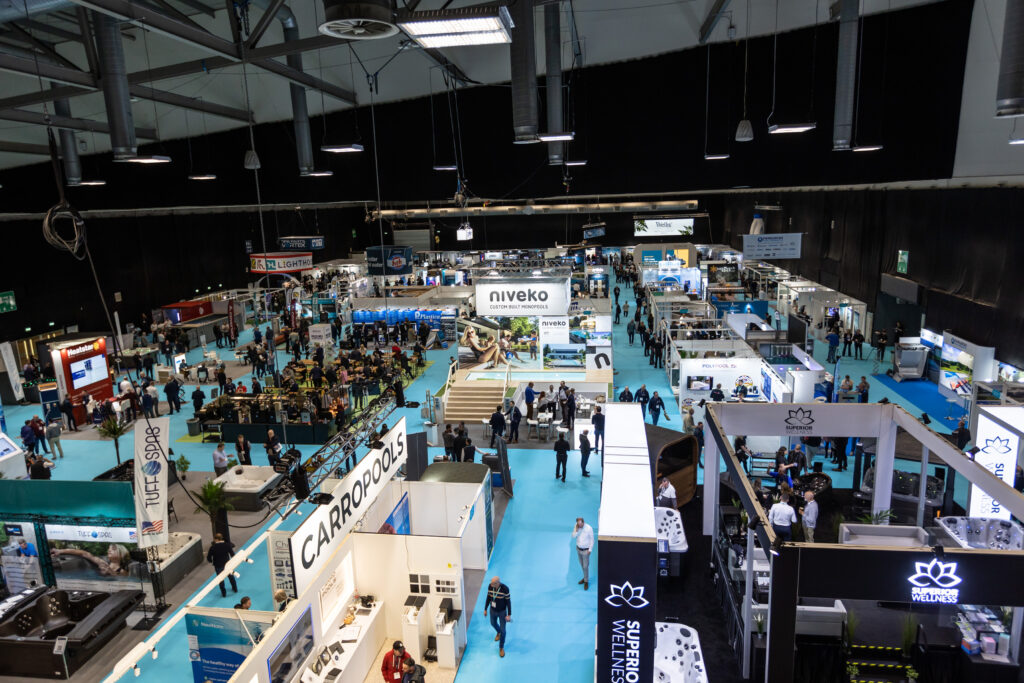 Associations and specialist training companies that will also be providing professional guidance and water care training advice during SPATEX 2024 include: BISHTA, Complete Pool Controls, Institute of Swimming Pool Engineers, Royal Life Saving Society, SPATA, and SpaTech Training.
They are joining a bumper list of exhibitors already signed up for SPATEX including: 1 Stop Spas, Adtrak, Alukov, Aqua Warehouse Group, Aquaflex, Aquatrac UK, Ardex UK, Astralpool UK, Balboa Water Group, Base Paving Supplies, Bestile SL, Bio-UV Group, Blue Whale Spas, Carel, Carro Pools, Certikin, Cleanheat Leisure Ltd, Coverseal by Alfresco Pools, Dantherm Group Ltd, Design Works Tiles, Elecro Engineering, EMEC GB, Etatron GB, EVI Pools, Fairlock Pool Products, GMT Spas, HeatPumps 4 Pools, Heatstar, Herborner Pumpen, hth, ITS Europe Ltd, Kuntze Instruments UK, Lighthouse Pools, Lovibond Tintometer, Lumenata, Mapeil UK, Meaco, Niveko, NoviNato BV, Novitek, NSURE, O-Care, Oase Automatic Pool Covers, Ocea Automatic Pool Covers, On Site Pool Linings, Origin Aqua, Paragon Stainless Steel Products, Paramount Pools, Passion Spas, Plastica, Polypool, Pool Cover Systems BV, Poollock UK, Poolstar, Recotherm, SCP UK, Spa Parts Vortex, Spa Solutions, Spaflo, Speck Pumpen, Sprayed Concrete Solutions, Sta, Stoneworld (Oxfordshire), Sun Spa, Sunbeach Spas, Suntrap Systems, Superior Wellness, The Mosaic Company, Twinscape Group, UK Diveworks, Unipools, Water Treatment Products, Waterco Europe, WaterVision, WCS Group, and Wellis.
Boosting the list event further, as part of making their inaugural appearances as exhibitors, will be: Origin Aqua, Spa Care UK, Spa Dispatch and Wave Spa.
"We are delighted to host so many esteemed associations, and the gravitas and wealth and breadth of knowledge they bring to the show is impressive," divulged Michele Bridle.
"For those three days in February, SPATEX will literally be the centre of the universe for the industry.
"Never, in SPATEX's 28-year history, has there been so much widespread support."
For further information contact the SPATEX team directly on +44 (0) 1264 358 558 or via email to Helen at helen@spatex.co.uk