'Cash cow' company bosses in court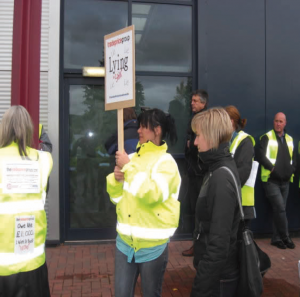 Spa Serve bosses cheated customers and suppliers out of hundreds of thousands of pounds, a jury at Stafford Crown Court was told.
In his prosecution of the main shareholder Simon Foster, partner Simon Cox and office manager Jonathan Husselbee; Mr Adrian Keeling QC alleged that the three leading figures behind Spa Serve, also known as Trade Price Group, used the company as a 'cash cow'.
It was also alleged, during the trial of the Spa Serve trio, who have been accused
of fraudulent trading and conspiracy to defraud; that after taking money-up-front payments for hot tubs they then spent this money on themselves to experience a lavish lifestyle of holidays and expensive cars. All three of the accused have denied the charges.
Mr Keeling claimed that in just three years or so of trading, Staffordshire-based Spa Serve received approximately £6.5million worth of orders but in 2010 it went in
to liquidation with debts of around £2.7million.
"It was not run as a proper and honest business," alleged Mr Keeling; "It was run, first and foremost, as a source of income for these defendants. It was run as a 'cash cow' and a cash cow to be milked.
Spa Serve, the jury was advised, was not the first company Simon Foster was involved with to have gone bankrupt. He and his wife, Katie, were joint owners of a company named Acara that supplied hot tubs before it went into liquidation in 2007, with debts of £500,000 and assets of only £200.
Mr Keeling said that it was the prosecution's case that when aware of what had gone wrong at Acara, Foster then proceeded to set up Spa Serve on a strikingly similar basis.
"There was no effort at all to learn from the mistakes of the past as history repeated itself," alleged Mr Keeling; "Running it to destruction and at the same time paying yourself a small fortune is not the action of an honest business."
At the time of HTR going to press the trial was continuing.