Climacube Polar turns heat up on efficiency
Wet leisure product manufacturer and supplier Park Leisure Solutions has launched Climacube Polar thermodynamic technology after tests indicated extremely high energy efficiency when heating hot tubs, spas and swim spas in low temperatures.
Dorset-based Park Leisure Solutions, which promotes its own range of WhatSpa? Holiday Park Best Buy Award-winning designs to the hot tub holiday market,  has declared that the Climacube Polar hot tub, spa, and swim spa heating system is unique and that it is designed to operate even when the ambient air temperature reaches -20 degrees Celsius and has produced 85.7 per cent reduction in energy costs during testing.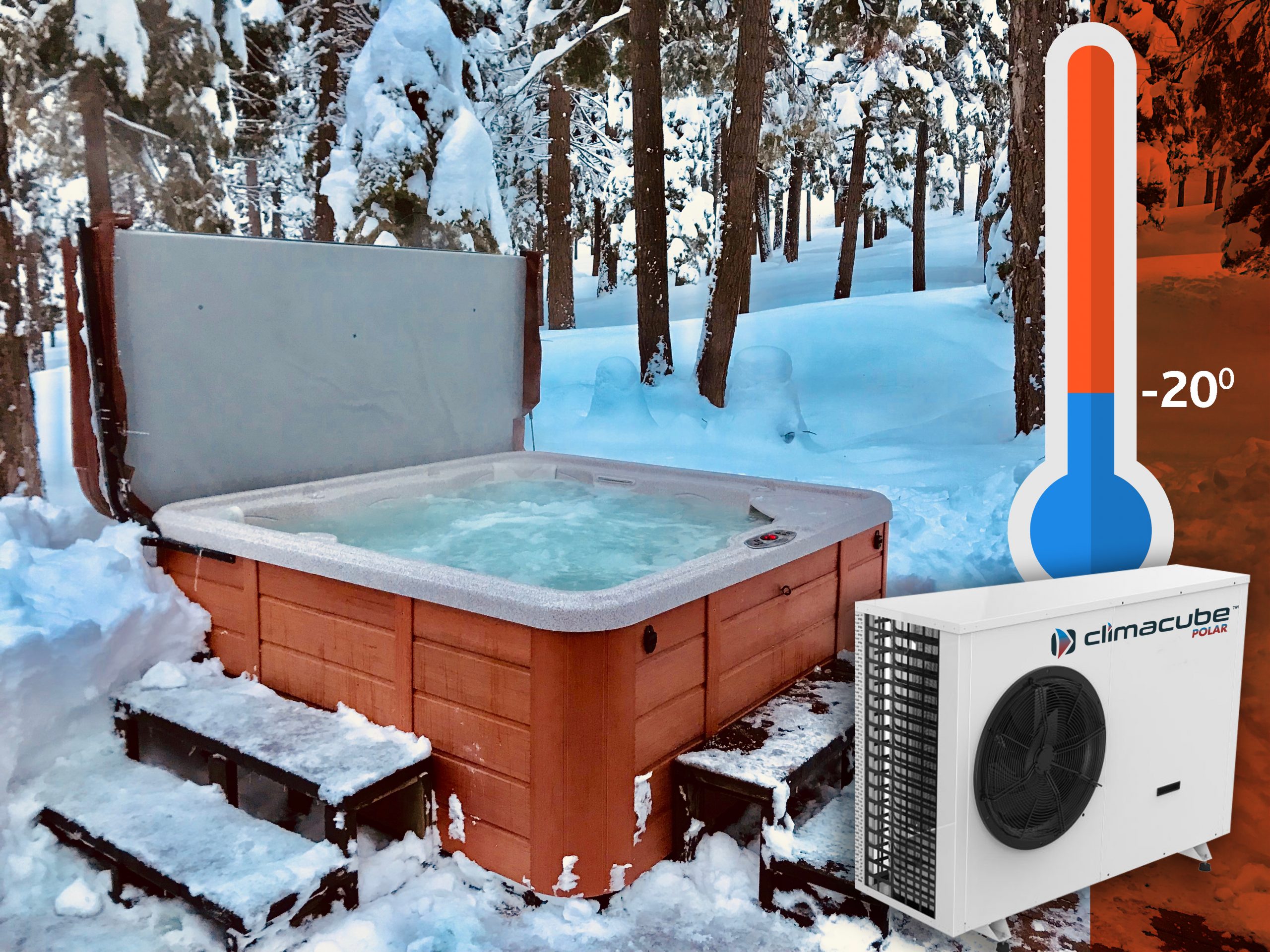 Backed by a worldwide patent, the Climacube Polar Water Heat System has similar energy saving credentials as the Climacube Water Heating System and can either be supplied from new or retro fitted to any contemporary hot tub, spa or swim spa with no additional power supply required.
Park Leisure Solutions Limited Managing Director Stuart Mulchay has reported that the technology, being promoted at two specialist showrooms in Poole and Tewkesbury, has been inspired by demand from customers in the harsh Scandinavian climate.
Stuart revealed that test results against current conventional heating systems highlighted that Climacube saved on average just under 60 per cent less time to heat up a hot tub and a massive 85.7 per cent reduction in energy cost, which he believes is a positive development for both customers and the environment.
"The new Climacube Polar has been designed and developed as a direct response to enquiries from our Scandinavian customers," divulged Stuart; "Even when temperatures fall below –5 degrees, -10 degrees, or even less there is still plenty of appetite for customers to use their spas, swim spas and hot tubs for rest and relaxation.
"The introduction of the Climacube Polar will now further their enjoyment, with users safe in the knowledge that our unique thermodynamic technology will heat water quicker, and use over 80 per cent less energy to maintain water heat in their spas, swimspas and hot tubs than any conventional system, even when the outside temperature reaches -20 degrees below zero. Saving time, energy and reducing their carbon footprint."
Park Leisure Solutions; which has gained WhatSpa? Best Buy Award-winning status for its hot tub models, including the six-seater 203-PKS, and is an approved supplier to leading hot tub holiday destination specialists that include Hoseasons, Woodland Holiday Park, Lode Hall Country Park. Aria Resorts, and Park Holidays; have also launched a PLS Autofill & Drain System to provide hot tub holiday businesses with even greater efficiency when combined with the Climacube Polar system.
"The new PLS Autofill & Drain System, coupled with our award winning Climacube water heating system, offers park operators the complete solution for their spa operation and maintenance, ensuring the most cost effective way to fill, heat and drain spas and hot tubs," said Stuart.
These hot tub technology promotions follow on from a partnership between Park Leisure Solutions and leading leisure lodge and park home manufacturer Pathfinder Homes to produce designs for the new Higher Charaton Park development near Liskeard in Cornwall that is hosting open days on March 14, April 25, May 30 and June 27.
Each plot offers its own private landscaped courtyard, as well as a large decked area with the options of a hot tub, solar panels and electric car charging points. As well as providing a freehold opportunity without ground rent, the luxury lodge park has been granted a 12 month licence to ensure that new owners can escape everyday life at the new development throughout the entire year.
"We are delighted to be involved with such an exciting project," enthused Stuart.
"The partnership and Pathfinder's approach to the 'complete' leisure or park home solution provides access to our range of luxury spas and energy-efficient water heat systems. Fitted, installed and ready to use prior to handover. Providing their customers with a complete park or holiday home, ready to move in, including the very latest in award-winning luxury spa products and energy-efficient water heating systems."
www.parkleisuresolutions.co.uk