Dorian welcomes ePropelled appointment
Hot tub and wet leisure product marketing specialist Dorian Davies has welcomed the announcement that Massachusetts-based electro-magnetic propulsion technology leader ePropelled has appointed Bill Whitehurst to the company's Commercial Advisory Board.
Cardiff-based ePropelled VP of Sales Dorian, one of the most recognised faces of the wet leisure industry and member of the BISHTA committee, believes Bill's arrival will be an 'invaluable' boost for ePropelled; after his own appointment last year to help spearhead sales of the fledgling company's 'game-changing' technology in the water pump industry.
"Bill is a recognised name in the global market, and his endorsement of ePropelled's unique technologies is invaluable," said Dorian, who has been an exhibitor and seminar speaker at SPATEX to highlight the benefits of strategic sales and marketing initiatives with proven results for the hot tub and wet leisure market in his role as Doric Marketing chief.
"I'm looking forward to working with Bill and to benefit from his unrivalled knowledge and experience as we pursue our goal of seeing ePropelled motors powering the world's pools and spas."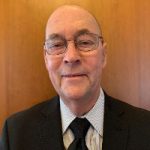 Bill, pictured, has served and has been an accomplished contributor in a variety of leadership positions in sales, marketing, business development, strategic planning, M&A, and management for Sta-Rite Industries, Jacuzzi Brothers, and ultimately, PacFab, a subsidiary of ESSEF Corp. in 1992.
Subsequently, ESSEF was acquired by Pentair in 1999 where he continued serving as VP – Marketing, Sales, Strategic Planning, Organic & Acquisitive Growth Leader, and later as President of Pentair's Pool/Spa Business. In 2006, Bill started a consulting company, Business Navigation Associates, Inc., to leverage his significant experience in the water movement industry.
Since launching his consulting business, Bill has worked with a variety of manufacturing clients in the irrigation, pool and spa, pump, and water treatment industries, maximizing value for these private businesses.
"From the moment that I was made aware of the game-changing technology incorporated in ePropelled's permanent magnet motor patents, I knew that they were on the threshold of something very big and that I wanted to be a part of this exciting opportunity," revealed Bill.
"Based on my experience in the various water moving equipment industries, I immediately saw many significant application opportunities. I am delighted to have been invited to participate on ePropelled's Commercial Advisory Board. I look forward to being a part ePropelled's success."
ePropelled CEO Nick Grewal has declared that the company is 'fortunate' to have Bill on 'Board' as part of an expanded team that has been enhanced by Dorian's arrival as ePropelled's VP of Sales at the company's Cardiff office.
"Bill is well respected, well renowned and celebrated by the leaders in this industry," divulged Nick; "We are fortunate to have him join the growing ePropelled team."
Nick also believes Dorian will play a crucial role in the next phase of ePropelled's growth, by utilising his vast knowledge and connections within the market to propel sales of the state-of-the-art motor technology, replacing induction motors found in water and industrial applications, which is incorporated into hot tub pump motors that are designed by magnetic technology experts to ensure they are lighter and more energy-efficient.
Dorian, who helped to promote the Darlly Europe SaniStream Filter System in recent years and produced a dedicated marketing video for the product that has been showcased at SPATEX, has also been Commercial Development Director for Sundance Spas and Business Development Manager for Golden Coast ahead of launching Doric Marketing in 2011.
"His proven track record of developing sales channels is crucial to our next phase of growth and to help bring our company to its rightful place as a leading company in propulsion markets," said Nick.
ePropelled has recently been selected to receive grant funding from the Advanced Propulsion Centre (APC) Advanced Route to Market Demonstrator (ARMD) competition as part of a major initiative to develop green technologies in the UK. The company's Cardiff office, where Dorian is based in his role as ePropelled VP of Sales, will be utilising the funding to employ skilled engineers in an effort to further develop their patent in Electronic Magnetic Gearing (EMG) in the e-mobility sector.
"ePropelled has some of the most revolutionary and innovative products to come to market at a pivotal time in the evolution of the global economy, backed by a wonderful team of people," said Dorian.
"I relish the opportunity of working with this team to make ePropelled a household name in the markets we serve."
This year SPATEX Virtual will be conducted online from Tuesday, February 2, to Thursday February 4. Like the traditional annual wet leisure event at the Ricoh Arena in Coventry, where Dorian has been a regular visitor,  registration for SPATEX Virtual is free and takes seconds to complete at: https://spatexvirtual.vfairs.com/en/registration