Economic policies outlined by Labour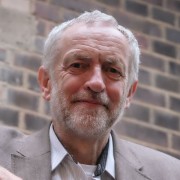 Labour leader Jeremy Corbyn has vowed to end austerity measures and pledged to increase corporation tax by 1.5 per cent after his convincing victory to remain at the helm of the opposition party.
The promises came during his speech on the final day of the Labour Conference after Shadow Chancellor John McDonnell had previously outlined his plans to borrow £500 billion for a state spending spree, raise the minimum wage to 'over' £10 an hour and a commitment to scrap anti-strike laws; while also hinting at imposing higher taxes on the better-off.
During the Labour Conference in Liverpool this week the party and its leader has been hit by criticism that his economic policies are outdated and has also been accused of living in 'la-la-land' by Tory MP Andrew Bridgen.
"He clearly wants to rule la-la-land," said Mr Bridgen. "They've lost all credibility and are clearly too divided and incompetent to build a country that works for anyone – except the ruling politburo."
Although the hot tub market and wet leisure sector has been flourishing in recent years while the austerity measures of the Tory government have been implemented to boost the economy, a defiant Jeremy Corby, though, declared that Labour would be promising to end these policies and can gain power by transforming Britain with a brand of '21st century socialism'.
His key points to the Conference audience included plans to roll back Tory privatisation by urging councils to bring services back 'in house'; lifting borrowing caps so that town halls could unlock money to build 12,000 council houses a year; raise taxes for big business to fund investment in skills training, plans for a £50million migration impact fund to boost public services in areas with high numbers of migrants; as well as a promise to end 'chronic tax avoidance'.
"A country that doesn't invest is a country that has given up, taken the path of managed decline," said Mr Corbyn. "A Labour government will never accept second best for Britain.
"It's not backward-looking- it's the very opposite. It's the socialism of the 21st century."
Alerting his party to the prospect of a potential snap general election Mr Corbyn turned on his critics who believe he is turning Labour into just a 'party of protest', rather than producing policies that will help the party to regain power after winning over the majority of voters.
"Yes our party is about campaigning and it's about protest, too," he said. "But most of all it's about winning power. The central task must be to rebuild trust and support to win the next general election.
"Across Europe, North America and elsewhere, people are fed up with a so-called free-market system that has produced grotesque inequality, stagnating living standards, calamitous foreign wars and political stitch-up which leaves the vast majority shut out of power."
Meanwhile, while the Labour Party Conference was taking place in Liverpool, the Institute of Directors was hosting its own conference at the Albert Hall in London this week where IoD leader Simon Walker accused Jeremy Corbyn and his Labour allies of believing that 'productive enterprise is a badge of shame', and of having no comprehension of business.
Mr Walker declared that it would be difficult for businesses to work with the Labour Party without new leadership and also highlighted that the opposition was unable to hold the current Tory government to account.
"Opposition parties of any political colour can engage productively with business, taming the excesses of capitalism, and –vitally – monitoring government: keeping the other guys honest.
"But for this to be effective there has to be some prospect of ever winning an election. At the moment, that is entirely absent."