Enhanced production pledge for Master Spas UK
Manufacturing giant Master Spas has made an enhanced production pledge to provide extra stock for Master Spas UK dealers after recruiting Martyn Winstone as part of a national expansion in the British wet leisure market.
The Indiana-based US manufacturer has just launched a new H2X Challenger Pro swim spa and is increasing output of both hot tubs and swim spas this year to support Martyn in his new role as National Sales Manager for Master Spas UK, which is part of the successful Blackpool-based national dealer specialist The Hot Tub Superstore Group.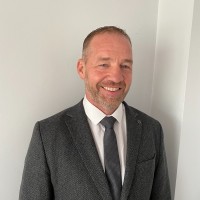 With Martyn utilising his experience to recruit dealers and develop the Master Spas UK network, Master Spas UK Commercial Director Ross Phillipson believes they have the perfect formula to spearhead further growth for the Master Spas brand from new regional showroom dealership locations.
"Master Spas have backed us all the way so far and are committed to supporting our Master Spas UK network with the promise to significantly increase production levels so that we can meet future demand," reported Ross.
"By ensuring that we are going to get more products we will then always be in a strong position of retaining and supplying high levels of stock for our dealers and customers," explained Ross. "The past year has been difficult for us all, but more people have been purchasing hot tubs to cope with the pandemic and so we've been working extremely hard to meet the demand from our customers.
"Thankfully, we have a fantastic relationship with Master Spas. It works really well for both parties and we're feeling very positive about the future with this global-leading manufacturing brand of swim spas and hot tubs supplying the Master Spas UK national network of dealers.
"With Martyn on board, we're now planning for further expansion to meet the higher demand we're expecting in the years to come. That's why we're developing our Master Spas UK dealer recruitment to ensure that we can be in the best possible position to deliver the very highest levels of customer service on a local regional level as well as a greater national one.
"We're now in the process of recruiting established professional dealers who want to supply top quality products from a world-leading manufacturer," reported Martyn; "I'm excited by this new challenge and believe that this is a great opportunity for Master Spas to continue further expansion in the British market.