Exceptional workplace commitment recognised
Superior Wellness has gained recognition for its exceptional commitment to staff after becoming a finalist in the newly-revamped EMEA Inspiring Workplace Awards.
The Chesterfield-based hot tub and swim spa distribution giant is ensuring that wellness is at the forefront of everything that it does, and this is followed through to partners, suppliers and the internal team. A family culture that has been built at Superior Wellness is something the company is incredibly proud of. The focus is to create a positive working environment where the team feel inspired to come to work every single day.
Reward for this culture came when the Inspiring Workplaces Group announced its first ever Top 50 Inspiring Workplaces across EMEA at the Gala Dinner held at the Kia Oval in London. Superior Wellness came 39th out of the 50 finalists, which included BBC Studios and Blood Cancer UK, with special recognition for their culture and purpose.
"I am absolutely thrilled that Superior Wellness has been recognised as a finalist in the Inspiring Workplace Awards," said Superior Wellness Head of HR Carol Claydon; "The evening was a great success and it was inspirational to see so many organisations who also offer a great work environment and focus on the culture.
"We understand that if there is a positive working environment, our team will enjoy coming to work and in return feel happier. We really are like one big family here and I feel very lucky to be part of it."
EMEA awards recognise forward-thinking and people-first organisations. Originally, called The Employee Engagement Awards, they have since evolved into the IW Awards.
"We have been recognising organisations and the inspirational people within them for over eight years now," explained founder of Inspiring Workplaces Matt Manners;
"This year, we wanted to evolve the awards to represent the way the world of work is evolving too. Congratulations to all the finalists."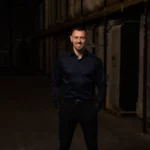 The acclaim follows on from Superior Wellness Managing Director Rob Carlin, pictured, being shortlisted for an entrepreneur award at the 2022 Great British Business & Community Awards.
"I am very proud of everything we have achieved at Superior Wellness," said Rob; "Not only am I lucky to have such a supportive team, but also an incredibly supportive partner network too.
"This recognition is an accolade to all those who have supported and continue to support the Superior Wellness journey."