Familiar territory for global expansion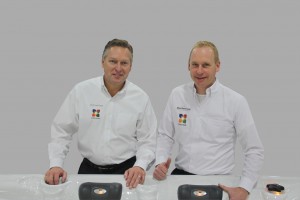 Passion Spas has officially launched its expansion into the USA market by choosing an appropriate location for its headquarters – Holland in Michigan.
Wet leisure trade observers will realise that the largest selling spa brand in Europe is already based in Holland, but the Dutch company has now chosen its country's name sake in Michigan to boost sales on another continent and also target Canadian retailers to come on board as dealers.
"Dealers are very successful with Passion Spas all over Europe, and we wish to duplicate this success in America. It's still a baby but we will feed it well," said founder of the Dutch brand Dolf Nieland.
Dolf's partner in the American division is Passion Spas USA Manager Rick Mouw who will be spearheading the USA expansion, and future Canadian market development, from the Holland headquarters in Michigan.
"We currently have a substantial inventory of spas available, and the response by American dealers thus far has been outstanding," reported Rick. "Dealers are finding that they sell more spas because of the quality, styling and features, and can make a minimum of $1,000 more per sale than on comparable models from other manufacturers. That is a huge incentive for dealers to consider taking on Passion Spas!"
For its official inauguration into the American market, Passion Spas USA displayed its products at the International Pool, Spa and Patio Expo in Las Vegas in November.