Faster 'green' websites for festive promotions
Thriving wet leisure and outdoor product network Award Leisure has neutralised all carbon emissions associated with hosting of its websites ahead of festive season promotions by moving them to an environmentally-friendly and faster UK-based server.
To conduct the 'green' website transfer task the Coast Spas and Regency Spas specialist retailer linked up with UKFast, which is the first hosting provider to be 100 per cent carbon neutral under BSI PAS 2060. The emissions produced by the servers are offset by renewable energy projects that reduce the use of fossil fuels and are verified by The Voluntary Carbon Standard.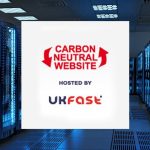 "All carbon emissions associated with the hosting of our websites have now been neutralised," said Award Leisure National Sales Manager Charlotte Anthony.
"Climate change is one of the most critical issues facing the world so it's important for companies to demonstrate a responsible reputation."
The WhatSpa? Approved and BISHTA Gold Award winner has taken the positive planet-saving action ahead of the sales and marketing for the festive season and winter months, with new promotions of innovative saunas and dedicated hot tub and garden building structures, after helping the UK wet leisure market meet the surge in demand for hot tubs and swim spas during the summer with the British designed initiative and launch of a British Hot Tubs range. This includes the WhatSpa? Best Buy Award-winning five-seater British Hot Tubs Westwood, which comes in at 208 x 177 x 81cm, in the sub £5,999 price category; five-seater Kensington, which comes in at 214 x 201 x 92cm, in the £6,000 to £7,999 price range;
It also includes a trio of WhatSwimSpa? Best Buy Award-winning swim spa designs. These are the British Hot Tubs BHT1000Pro, which comes in at 4.00 x 2.25 x 1.52m and has a water capacity of 6,700 litres, and British Hot Tubs BHT2000 Turbine, which comes in at 5.90 x 2.25 x 1.52m and has a water capacity of 8,500litres, and dual-chamber British Hot Tubs BHT2130DT Pro, which comes in at 7.15 x 2.25 x 1.52m and has a water capacity of 9,800 litres.
As well as websites that are promoting products for further expansion in the UK wet leisure and outdoor products markets, Award Leisure has also been increasing its presence in the holiday park sector with dedicated HSG282 compliant WhatSpa? Holiday Park Best Buy Award-winning Coast Spas and Regency Spas hot tubs. These include the 2020 WhatSpa? Holiday Park Best Buy Award-winning six-seater Classic Element B50 and the larger eight-seater Elite Mirage Curve 50 for hot tub holiday businesses with larger eight-berth accommodation, with lifetime guarantees that incorporate unique patented features and the boast of being the only hot tub that 'cleans itself.
Regency Spas was bestowed with 2020 WhatSpa? Holiday Park Best Buy Award-winning status for the four-seater Regency Spas Baron that incorporates lounger seating, and the all-seater Regency Spas Prince, which can accommodate six people. The Prince, which comes in at 207 x 207 x 92cm, is part of a 'best of both worlds' installation project combined with a Regency Spas Emperor II swim spa that is featured in the 2020 edition of WhatSpa? and WhatSwimSpa?
Additional top quality outdoor products, such as hot tub enclosures, Mount Alta Gazebo, log cabins, Georgia Cabin, rustic Cedar Pod Saunas, and innovative Panoramic Barrel Saunas, are now being promoted during the festive season and winter months with promotions on the new carbon neutral websites and at showrooms in Warwickshire, Lincolnshire, Birmingham, Tamworth, Cheshire, and London, as well as a new Cambridge showroom.
"The Mount Alta Gazebo creates a perfect hot tub enclosure, or solution for socially distanced outdoor gatherings," revealed Charlotte.
"We also have Panoramic Barrel Saunas that allow users to melt their worries away with the power of dry heat and a stunning view."