Global hot tub standards notice
Hot tub and swim spa dealers throughout the world are being given notice that stringent global industry standards instigated by Coast Spas will be effective within the next year to ensure enhanced consumer protection.
During the first day of SPATEX 2016 on Sunday Coast Spas CEO Don Elkington was congratulated by SPATEX Ltd founder and current Chairman Howard Gosling FISPE for his efforts to unite various industry organisations, including BISHTA (British & Irish Hot Tub Association) and the European Union of Swimming Pool and Spa Associations (EUSA), to help to support and instigate a global initiative that is establishing international conformity to enforce stricter standards in the hot tub and swim spa retailing markets.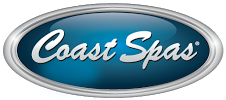 In 2010 it was brought to the attention of Coast Spas by its UK and European dealer base that there were a number of companies, from China and other Asian countries, doing business in Europe and selling products that do not conform to the relevant product safety Electro Technical Commission (IECEE, Worldwide System for Conformity Testing and Certification of Electro Technical Equipment and Components) standards and Electromagnetic Compatibility (EMC) directive and the Low Voltage directive standards.
Additionally, Coast Spas discovered that many products were entering the market that were being built without proper acrylic sheet, not having two step proper re-enforcement to prevent delamination, and not having proper design measures and safety features in place to prevent hair and body entrapment.
Three years ago the global standards initiative gained momentum when Don Elkington approached leading hot tub and spa industry associations across the globe to take action. His determination and industry-wide efforts helped to gain the involvement of the Association of Pool & Spa Professionals (APSP), the International Hot Tub Association (IHTA) and their representatives and BISHTA's Managing Director Chris Hayes also got involved and discussions began at the international level in Germany, the home of worldwide standards body (DIN) on harmonization of standards with the goal of uniform standards for hot tub & spa manufactures to comply with.
Coast Spas Executive Vice President Jatinder Sidhu, known as JT, who sits on the technical/engineering committee of IHTA, has been involved in various elements of the process and has highlighted how it has gained momentum since the first official meeting of the technical group TC – 402 WG4 in Berlin at the end of 2014.
"Standards alignment is important because governments look to standards as the basis for their ordinances and codes," explained JT; "Standards become law, and laws guide manufacturers, builders and retailers in their product choices, building techniques and emphasis.
"When standards are harmonised country-to-country, the global industry is bound together by a common language of product expectation.
"Because the hot tubs are intended primarily for use by consumers, people, these products are subject to the uncontrolled safety conditions existing on the electrical and electronics, equipment and products including the electromagnetic emissions and susceptibility.
"The current hot tub and spa standards for both manufacturers and OEM suppliers are: IEC /EN 60335-1, safety of household electrical appliances; and IEC/EN 60335-2-60, particular requirements for whirlpool baths
"Generally, the equipment, including critical components such as pump, heater, electronic pack and power supply, installed in the hot tub is tested as per test conditions specified in part 1 (safety – 60335-1) of the Standard but approved to part 2 of the Standard (Particular requirement of hot tub/spa/whirlpool spa – 60335-2-60).
"The standards are needed to keep consumers safe and to gain their trust, to meet legal requirements, to protect the brand and to keep unsafe products being manufactured by many companies with little to no know-how from being sold to consumers worldwide.
"Over the last couple of years, the discussion has been taking place on electrical product safety and water treatment. The process involved multiple steps including, but not limited to: mutual understanding of terms and definitions; test procedures; units of measure; and identifying differences between standards.
"The first official in-person meeting of the technical group TC – 402 WG4 was held in Berlin on December 17, 2014 at the head office of German (DIN) Institute of Standardisation followed by three more meetings with Coast Spas in attendance.
"My participation on this project is through British Standards Institute (BSI) membership as an expert along with two other experts from North America and we have been working with the technical group sharing ideas and thoughts with colleagues in Europe regarding the alignment of key themes in our respective standards with a desire to harmonize standards between our continents. The next meeting, the seventh in total, is being scheduled for April 25 to 27 this year in Helsinki, Finland.
"The scope of the new standards under development covers parameters in detail for portable, domestic, self contained hot tubs and swim spas. The standard also outlines the specialist technical items of equipment necessary for a properly equipped hot tub to ensure it is clean, healthy and safe to use."
According to JT, time is now running out for those retailers who currently are supplying products that will not comply with the proposed new global standards in the very near future. They are set to be passed through the consultation process by the end of this year ahead of the review and approval stage by the TC-402 WG4 working group in the early part of the New Year.
"The TC-402 WG4 regularly meets on a regular basis over WebEx meetings to discuss the work being done on this project," explained JT.
"By December the steps for public consultation/comments will be completed. By February 2017 all comments will be collated and sent to the TC-402 WG4 working group for review/approval. The time lines could be expedited depending upon the work involved and we could have the new standards becoming effective in the fourth quarter of this year or early in 2017.
"The product safety is an important consideration in designing of the hot tubs. As a 'partner in product safety' Coast Spas is committed to complying with all applicable product safety regulation standards.
"Coast Spas continues to exceed the product compliance regulations on a global basis. Ensuring a high level of product safety is a matter of shared concern for both Coast Spas as well as its dealer network base worldwide."
Meanwhile, during the 'sold out' 20th anniversary edition of SPATEX a host of Canadian-manufactured Regency Collection hot tub and swim spa options from the Coast Spas production line were officially launched to the British market by A5 Spas chief and multi-award-winning retailer and Coast Spas dealer Mark Anthony.
Fellow Coast Spas dealer Jennifer Angood of Hot Tubs at Home, who has also previously landed a host of high-profile awards including the manufacturer's 'Outstanding Customer Service' accolade and 'Outstanding Growth International Award' and is celebrating her tenth anniversary in the industry with husband Darren this year, was also on hand to provide her knowledge to prospective dealers visiting the Coast Spas UK.
Both dealers have been under the 'Retailer Interview' focus in Hot Tub Retailer magazine in the past and their news about their sales exploits and 'Have Your Say' feedback have also been highlighted in various editions of the trade publication including the latest edition that has recently been published with a comprehensive SPATEX Preview to promote the 20th anniversary edition to readers.
Throughout the three days of SPATEX Mark and Jennifer helped to provide details about the Coast Spas manufacturing capabilities and the new entry-level options for the British market. Prices for the new range of Regency Collection hot tub and swim spa models range from just under £4,000 to £12,000. The Typhoon Series three-pump model with 56 jets named the Knight, which can accommodate seven or eight people, has the highest hot tub price tag of £10,995.
The Cyclone Series two-pump models with 46 jets include the six-seater Queen, priced at £6,795, the seven-seater King, retailing at £6,795; the Princess, which seats five or six people and is priced at £5,995; and the Prince, which can accommodate six or seven people and also costs £5,995.
In the Tropical Series of one-pump model options with 30 jets are the Grand Duchess, which can accommodate five or six users and is priced at £5,295; the six-seater Grand Duke at £5,295; the four-seater Viscount, priced £4,995; the Baron, which can seat five or six people for £4,395; and the three-seater Baroness model that is priced at £3,995.
Dealers also have the option of a brace of swim spas under the £12,000 price mark. These are the Emperor, retailing at £11,495 and Empress retailing at £11,995.
Mark; who currently has three specialist wet leisure retailing outlets including his main site in Dordon, Warwickshire; reported that he would be overseeing a large inventory of stock at a bonded warehouse in the UK to service dealerships who are retailing these models.
"We're delighted to be helping to promote this comprehensive range of options to target the entry-level market from the pedigree production facilities of Coast Spas in Canada," said Mark.
"This is a new line of dedicated hot tubs and swim spas for the UK that can ensure increased profitability for dealers that gain them for retailing in their exclusive areas. We will be ensuring that there is a large amount of stock retained in the UK at our bonded warehouse, so that we can provide a constant supply of models to dealers for their customers.
"Although these models are going to be targeted at prospective customers with an entry-level budgets they will still have the traditional famed Coast Spas manufacturing philosophy of exemplary 'made in Canada' quality standards."
Jennifer added: "I believe in this manufacturing brand and have built up my business with it during the past seven years after originally being a retailer of products from other manufacturers. I know that I have found the perfect brand for what I want to achieve in the hot tub and swim spa markets.
"I'm very proud to have gained the highest award recognition from Coast Spas and I'm passionate about endorsing its products. That's why I've taken time out from my own showroom schedule to help to promote the current and new options of hot tubs and swim spas for prospective dealers during SPATEX."
 For further details about the new line of entry-level hot tub and swim spa models from Coast Spas UK contact Mark Anthony directly on 07827523523 or email: mark@a5spas.co.uk