Glowing endorsement for heating technology
RotoSpa has gained a glowing endorsement for advanced eco-friendly technology that helps holiday parks reduce hot tub heat up times, save money, and provided eco-friendly credentials to their business.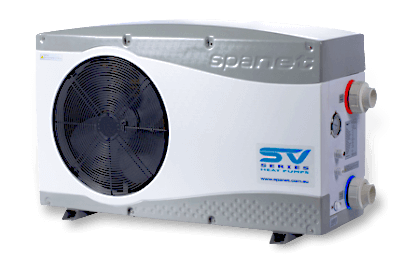 Sutton Coldfield-based RotoSpa has been turning the heat up on its promotion of an exclusive distribution deal by encouraging holiday parks to adopt advanced Air Source Heat Pumps (ASHPs) after becoming the British supplier for innovative New Zealand-based electronics company SpaNet and introducing their market leading PowerSmart Heat Pumps to holiday hot tub customers, including Wallace Lane Farm.
A key advantage of adopting ASHPs as an alternative method of heating hot tubs quickly and cheaply, is the fact that they are a 'green' renewable power source and can generate up to 8.8kw of heating output from a 1.6kw input. They use up to 75 per cent less energy than a traditional electric heating element and achieve set temperatures in a faction of time compared to traditional heaters.
SpaNet Air Source Heat Pumps, which are featured in the Hot Products section of the 2020issue of WhatSpa? Holiday Park magazine, work in tandem with the hot tub's control pack to provide complete accessibility to the functionality through the main touch pad. This allows users to heat via the heat pump only, conventional heating element, or both for greater user-friendly flexibility.
John Stanyer of Wallace Lane Farm utilises RotoSpa hot tubs, including the WhatSpa? Holiday Park Best Buy Award-winning RotoSpa Serenity as part of his holiday accommodation business and has praised the PowerSmart Heat Pump technology for the reduced running costs and low power capability.
"The best advantage for us is the fact that they require very little power to operate," explained John; "This enabled us to run a glamping cabin for four people off a standard 16-amp supply.
"The heat pumps units are small and attractive, they're also very quiet. Power requirements will rise over time, due to guests wishing to have hot tubs, and as the need to charge an electric car grows these units give us a way of coping with the increased power requirements."
www.rotospa.co.uk