Historic rebranding for hot tub leader
Hot tub giant Watkins Manufacturing Corporation has rebranded itself as Watkins Wellness with a new logo and tagline 'Feel Good Live Well' to take the company forward with iconic brands including HotSpring and Caldera Spas.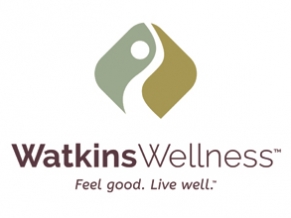 The world's largest manufacturer of hot tubs and maker of Endless Pools aquatic fitness products has taken the historic decision to rebrand itself as Watkins Wellness to promote its mission to deliver wellness solutions to health conscious homeowners around the globe who live active lifestyles.
Under the ownership of Masco Corporation, the global leader in the design, manufacture and distribution of branded home improvement and building products, the growing Watkins Wellness portfolio of well-being products and systems for at-home use is helping increase dealer profitability by providing prospective customers with multiple pathways to wellness.
These include the WhatSpa? Best Buy Award-winning HotSpring and Caldera Spas hot tub brands as well as the Hot Spot Spas, and American Hydrotherapy Systems products. An additional Fantasy Spas entry-level hot tub range from Watkins Wellness is exclusively distributed in the UK by Certikin International along with the wide choice of Caldera Spas options.
As part of the rebranding launch the California-based manufacturer is promoting the fact that whether a consumer seeks a place for improved physical, mental or emotional well-being, or an environment to relax and reconnect with others, Watkins Wellness has a 'best-in-class' product to meet those needs.
While welcoming the rebranding initiative Watkins Wellness President Steve Hammock proclaimed that it will leverage a 40-year heritage as an innovator of hot tubs that are sold in 70 countries around the globe.
He stressed that this evolution into the broader personal well-being space, including the 2015 acquisition of Endless Pools that allowed Watkins Wellness to expand into the aquatic fitness business, is now reflected throughout every aspect of the organisation, including its new name and logo.
"We don't simply make products, we make wellness appliances that improve the lives of our customers," declared Steve.
"The strategic change to Watkins Wellness is a demonstration of our dedication to helping people achieve their well-being goals."
The rebranding of Watkins Manufacturing to Watkins Wellness follows Fortune 500 company Masco Corporation reporting that net sales and adjusted operating profit growth had been achieved in the fourth quarter of 2015.
Compared to the fourth quarter of 2014, net sales from continuing operations increased three percent to $1.7 billion. In local currency, North American sales increased six percent and international sales increased four percent.
Sales for the full year of 2015 increased 2 percent to $7.1 billion, while adjusted operating profit grew 19 percent to $927 million.
Compared to the full-year performance of 2014, net sales increased two percent to $7.1 billion. In local currency, North American sales increased six percent and international sales increased five percent.
"Our fourth quarter results illustrate our ability to deliver consistent and profitable growth," said Masco President and CEO Keith Allman; "2015 was a transformative year for Masco.
"On June 30, 2015, we successfully completed the spinoff of our services businesses, transforming Masco into a branded home improvement and building products company.
"Our clear strategy and focused execution enabled us to reach a number of milestones. We achieved record sales at Delta, Hansgrohe and Watkins and returned our U.S. cabinet business to profitability by improving adjusted operating profit over $80million.
"We also strengthened our balance sheet by generating nearly half a billion dollars in free cash flow and we ended the year with $1.7 billion of liquidity. Furthermore, we demonstrated our continued commitment to return capital to shareholders by increasing our dividend and repurchasing over 17 million shares.
"We look forward to capitalising on the momentum we've built this past year. We remain confident in our ability to successfully execute against our long term growth strategies by leveraging our industry leading positions, robust innovation pipeline and our Masco Operating System.
"We expect that these growth strategies, coupled with our disciplined capital allocation approach, will continue to create shareholder value in 2016."
Meanwhile, leading British HotSpring dealerships have been posting record sales performances and HotSpring Show Team Manager Wayne Hadlington, based at HotSpring World Milton Keynes, reported that higher levels of finance deals had been achieved in 2015 compared to 2014.
This, revealed Wayne, had assisted retailers in securing mid-range sales and new customers for high-end models including the WhatSpa? Best Buy Award-winning HotSpring Highlife Envoy NXT that has made an instant impact in showrooms during the last couple of years since its launch to the British market.
"We did really well with finance deals last year with customers seeking to purchase the advanced HotSpring functionality," divulged Wayne.
"Hot tubs are no longer seen as exclusive luxury goods for very high earners as they used to be. We've been achieving sales to people in their late 30's and upwards who have got families and want to share time together in their hot tub."
"It's really been good to provide finance to open up the option for a lot of people to gain a high-end model from us."