Hot tub show sales record
SPATEX organisers have reported record levels of exhibitor bookings for the 20th edition of the hot tub, swim spa and swimming pool showcase that looks set for an early sell-out after two thirds of stand space has been snapped up during the spring.
According to organiser Michele Bridle, the sale of exhibition space has been unprecedented, since doors closed on the 2015 edition in February, ahead of the special anniversary event that will be running for the third time at the Ricoh Arena from January 31 February 2.
"We've been overwhelmed by the response and support that we have received on the back of this year's show," said Michele; "In the short time that selling has been open, we've sold an unprecedented amount of exhibition space.
"It bodes well for a bumper, celebratory edition of SPATEX in 2016. Space is selling fast so we advise booking now, particularly if you are looking for a specific location in the Jaguar Exhibition Hall."
It was recently announced that the SPATEX team had agreed a rebranding initiative, and overhaul of the exhibition's website with multi-lingual capability, which Michele predicted would deliver greater numbers of exhibitors and visitors for the 20th anniversary exhibition.
"We feel it is timely, as we prepare for our milestone 20th anniversary show, to present a bright new image to our customers," explained Michele.
"We have an extensive international and domestic audience and this rebranding better conveys our leading UK status. We're convinced the investment will deliver even greater numbers of exhibitors and visitors."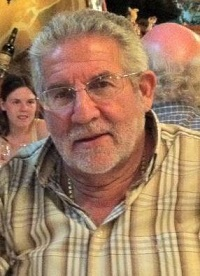 Meanwhile, a founding director of SPATEX, Selwyn Mindel, has announced that he will be retiring from the Board after 20 years loyal service.
BSPF Managing Director Chris Hayes reported that the SPATEX Board would like to thank Selwyn Mindel for his contribution and commitment over the past two decades to ensuring the success of the show, both at its previous location in Brighton and more recently in Coventry. 
"Selwyn has been a strong advocate for the industry running its own show and has also been a loyal exhibitor," said Chris; "His decision to step down as Director from the SPATEX Board is acknowledged by the other Board members who will assume responsibility for ensuring that SPATEX's legacy is carried forward."
To book exhibitor stand space for the 20th Anniversary SPATEX 2016 exhibition contact the SPATEX team via email: helen@spatex.co.uk or michele@spatex.co.uk or telephone +44 (0) 1264 358558.
www.spatex.co.uk