Hungarian production giant Wellis launch brand new Ózd production site in 2021
The freshly opened 9000m2 production site based in Ózd, Hungary, follows the installation of a new 20,000 square metre warehouse in a huge effort to boost production of Wellis hot tubs and hydro massage pools.
The milestone Ózd project has not only boosted Wellis' productive efficiency following the wave of demand seen across the industry in 2020, but also confirmed 800 new job opportunities within the production line that help maintain the livelihood of 4,000 Hungarian residents, with a total of 24 million euros being injected into the bespoke top-of-the-line facility. The main production hall, set to become one of the worlds largest hot tub manufacturing plants has been suitably equipped with the highest quality Western European technology, helping to cater for the huge export demands of the North American markets seen across 2020 and 2021.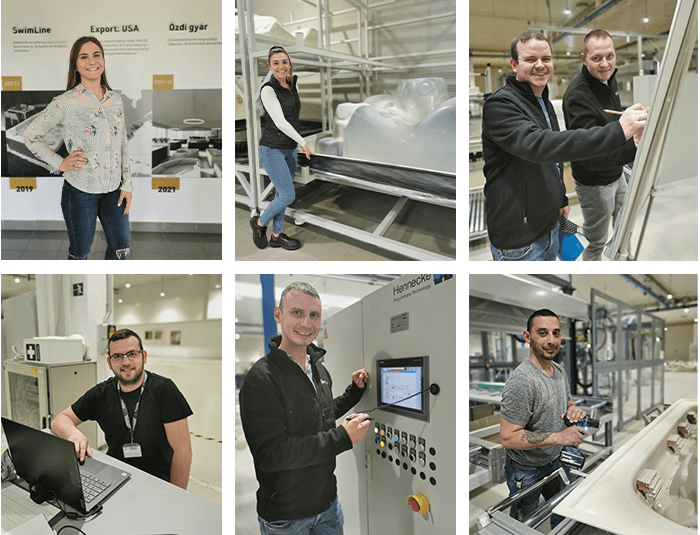 In combination with its already existing Dabas site, Wellis can now guarantee the production of as many as 70,000 hot tubs per year starting in 2021, with pledges for Q1 2022 committed to supplying over 200 units per day from the new Ózd site alone. Throughout April, successful daily trials begun taking place under strict COVID-19 government guidance, taking caution to protect staff across all stages of the production process. Currently, 150 additional colleagues from Ózd are now being trained away at the Dabas site, with workers eager and excited to transfer to the new Ózd factory kitted with state-of-the-art manufacturing technology.
Management of the Dabas site across 2020 was restructured to incorporate the LEAN approach as part of its mission to increase output figures and productivity, and despite the managerial and logistical nightmares experienced by manufacturers as a result of the various COVID-19 restrictions, Dabas factory manager Gábor Tárai exceeded managerial expectations and overcame obstacles throughout 2020 that named him Hungarian Company Manager of the Year. This great achievement has only brought further recognition and attraction to Wellis as an employer and manufacturer, with the future of the family-owned brand looking brighter than ever.