Inspirational commitment to arthritis research
Coast Spas CEO and President Don Elkington has completed his term as Vice Chair for Arthritis Research Canada (ARC) ahead of the 20th anniversary of commencing an inspirational commitment to help support vital arthritis research.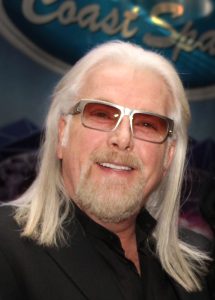 The Coast Spas founder's involvement with ARC dates back to the organisation's very beginning in 1999. Don, pictured, was instrumental in visioning the creation of an arthritis research centre to conduct innovative research by finding new and practical solutions to save and improve the lives of those with arthritis. During this time, he has also utilised his company's resources to create the first-ever Wellness Spa.
In conjunction with the innovative hot tub and swim spa manufacturer raising awareness about the fact that through hydrotherapy and low impact physical activity arthritis pain can be greatly reduced; Don and his Coast Spas design and production team have produced the Wellness Spa that comes standard with unique Wellness Spa® Hydrotherapy Jet Configurations, exclusive Impulse Jets, AquaSole™ Foot Massage Jets and Wellness Spa® Exercise Bands.
Serving nearly 20 years in varying volunteer capacities and most notably in his role as Vice Chair of the board, Don's leadership, commitment, and philanthropic support have been integral to ARC's growth and evolution.
Currently 5.6million Canadians of all ages have arthritis and 100,000 knee and hip replacements are carried out every year in the country; which is why, as a successful business leader, Don's business acumen has been such an invaluable asset to ARC and its efforts to raise awareness for arthritis and funding for important research.
Ahead of the summer, Coast Spas was a Gold level sponsor and among leading contributors that supported ARC's 2018 ARThritis Soirée that raised over $340,000 for the charity at The Roof at Hotel Vancouver.
The ARThritis Soirée brings together those who share a passion for art and a desire to support arthritis research. With this year's theme of music, guests were treated to an up close and personal performance by Juno-award winning artist, Colin James.
Arthritis Research Canada is now honoured to thank and pay tribute to Don's vast number of contributions: initiating the Slurp 'n Swirl event with Joe Fortes restaurant, working tirelessly with arthritis patients and arthritis specialists to create the innovative Wellness Spa, and reaching out to friends in the entertainment industry to help build awareness of the need for arthritis research.
As part of the tribute to the Vice Chair, it has been revealed that Don has continually challenged the status quo and inspired the ARC team to be their best and then do better. His influence and impact is evident in the world-class arthritis research facility that exists today. While he may be completing his board role, Don has pledge that he will stay close and continue to be an incredible champion for Arthritis Research Canada.
"In one way or another, arthritis touches us all," explained Don; "Yet, arthritis continues to be an invisible disease and in some cases a silent killer.
"Every day the world-class team of scientists at ARC works on research that matters to you and me – finding answers and saving lives. I'm honoured to help make arthritis research a priority."
Arthritis Research Canada is now the largest clinical arthritis research centre in North America. Its mission is to transform the lives of people living with arthritis through research and engagement.
Led by world-renowned rheumatologist, Dr. John Esdaile, ARC's scientific team of over 100 are creating a future where people living with arthritis are empowered to triumph over pain and disability. With centres in British Columbia, Alberta and Quebec, ARC is leading research aimed at arthritis prevention, early diagnosis and treatment and quality of life issues.
As Don's time as Vice Chair comes to an end, it has been reported that ARC scientist  Dr Jolanda Cibere has secured a grant to conduct unique research that could shed light on a major potential cause of osteoarthritis (OA); a disease that currently impacts more than 4.6 million Canadians and is directly connected to rising rates of costly hip replacements.
The Canadian Institute of Health Research (CIHR) grant, for $531,674 over three years, will allow Jolanda to specifically study the effects of femoroacetabular impingement or FAI. also called hip impingement, which is a bony bump that leads to abnormal contact between the ball and socket of the joint, and physical activity on cartilage damage and the development of OA.
"Well over 100,000 hip and knee replacements are performed annually in Canada and 90 per cent of hip replacements are due to osteoarthritis," divulged Jolanda; "It is thought that impingement is a major cause of hip osteoarthritis
"We need to gain a better understanding of what causes hip osteoarthritis, so we can prevent it. What are the risk factors? How big of a risk factor is hip impingement?"
Jolanda's research will be the first population-based study of hip impingement using magnetic resonance imaging (MRI) and contrast-enhanced MRI of cartilage. The latter MRI technique can detect subtle deterioration in the cartilage even before MRI changes are seen.
The study is unique because it includes people who have been randomly selected from the population and thus, the results can be applied to the general population.  This is unlike past studies, many of which have used volunteer samples of patients.
"Hip impingement causes parts of the joint to rub together in an abnormal way that, over time, can cause damage," said Jolanda; "The MRI will allow us to look at all the tissues in the joint – cartilage, fluid, bones and more to determine whether there has been any progression in that damage."
Jolanda's study is a continuation of the IMPAKT-HiP (Investigations of Mobility, Physical Activity and Knowledge Translation in Hip Pain) study and will build on the connection between hip impingement, physical activity and OA. Cibere was the lead investigator for one of the IMPAKT-HiP sub-projects where she obtained baseline MRI from 182 participants (between the ages of 20 and 49) with and without hip impingement and with and without hip pain. Cibere will re-evaluate this same group of participants six years after baseline as part of her study.
According to Jolanda, osteoarthritis is the most common form of hip arthritis and puts great strain on the health care system. The problem with hip impingement is that it occurs in young adults and can lead to pain, hip osteoarthritis and hip surgery at a younger age.
If the study reveals that hip impingement and certain physical activities are risk factors for OA, health care professionals can focus on preventing the disease and the need for costly hip replacement surgeries.
"Osteoarthritis is such a big problem globally," said Jolanda; "This research holds the potential to reduce the burden and health care costs of this disease in Canada and around the world."