Last try for hot tub refund
New Award Leisure customers will be hoping the England rugby players 'try' their best to win the World Cup so that they can be in with a chance to get money back on their purchase.
With the clock ticking down before England take on South Africa in the Yokohama International Stadium in Japan, the WhatSpa? Approved Award Leisure showrooms have been urging prospective customers to confirm their hot tub orders before the World Cup Final commences on Saturday morning, with kick off at 9am GMT.
From June, the booming Coast Spas and Regency Spas specialist dealer network has been running a sales and marketing initiative linked to a trio of major sporting events in the summer and early autumn months with the opportunity of 'Three Chances to Win' a free hot tub if an England team becomes successful in one of the Women's Football World Cup, and the Men's Cricket World Cup or Rugby World Cup.
Thanks to the England cricket team being victorious against New Zealand in the Cricket World Cup Final, the retailing powerhouse was able to bowl over lucky couple Kim and John Franklin from Leicester who were the winners picked from the prize draw of over 80 customers that purchased their hot tub from June 1 onwards and before the Cricket World Cup Final match commenced.
The Franklins were overjoyed when they were informed that the £5,890 price would be refunded on their summer purchase of their Award Suite Spa 25L hot tub, which comes in at 203 x 203 x 86cm and incorporates a lounge seat within its Syncrylic impact resistant design that has three additional seats and has 25 adjustable jets.
Following the prize-winning announcement, the couple have helped boost the promotion of the 'Three Chances to Win' sales and marketing initiatives for the World Cup events even further by visiting the Award Leisure showroom to celebrate the success and receive the money back on the newly-installed hot tub.
For a limited period, the Award Suite Spa is now currently being promoted by Award Leisure showrooms as a 'Black Friday Warm-up Deal of the Week' with a price of £5,695 delivered and installed.
Since the Award Suite money back prize presentation, the number of new Award Leisure customers has been swelled even further, following additional purchases from showrooms in Warwickshire, Lincolnshire, Cheshire, Birmingham, Tamworth and London, and they will all be keeping their fingers crossed that a win for the England rugby team on Saturday is going to convert into them winning the money back from their hot tub purchase.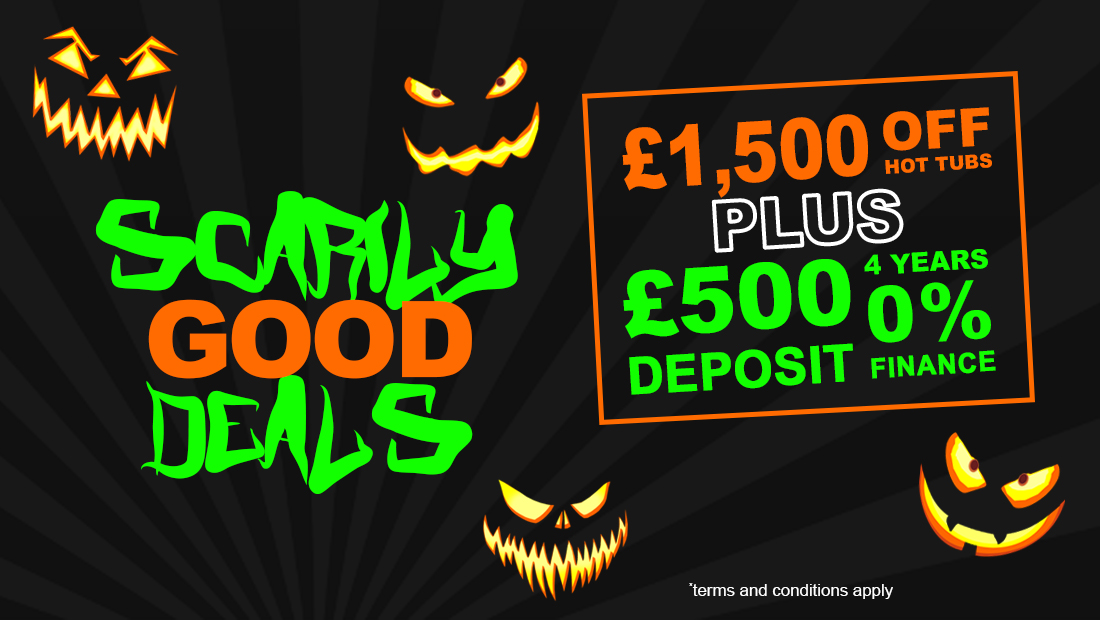 During the run up to Halloween, Award Leisure has also been running a 'Scarily Good Deals' sales and marketing promotional initiative in October to encourage prospective customers to take advantage of £1,500 off hot tubs and four-years zero percent finance with a £500 deposit on a four-seater Baroness, five-seater Baron, both from the Regency Series manufactured by Coast Spas; as well as the eight-seater Coast Spas Element, from the Classic Series; and nine-seater Coast Spas Apex, from the Wellness Curve Series.
The Regency Spas Baron, which comes in at 195 x 195 x 76cm and incorporates 30 jets, has been bestowed with a 2019 WhatSpa? Best Buy Award and was recently showcased on the Award Leisure stand for visitors to check out for themselves during the recent Main Home and Lifestyle Show at the Chelmsford Race Course.
Meanwhile, Award Leisure will be seeking to boost sales of its hot tub models by increasing awareness of dedicated design specifications that are suitable for holiday hot tub businesses; along with a wide range of products and professional landscaping services to the thriving hot tub holiday sector in the UK during the 2019 edition of the Holiday Park & Resort Innovation that is being hosted at the Birmingham NEC on Wednesday, November 6, and Thursday, November 7.
At the end of November, Award Leisure is then scheduled to host its largest ever sales event with thousands of pounds off top quality hot tubs; as part of the Black Friday sales and marketing initiatives, on November 28, from 12pm to 8pm, at the Tamworth-based showroom.