New app from Sundance Spas and Golden Coast delivers practical benefits
It seems like there's a mobile app for just about everything these days, but while some are genuinely useful others can be seen as a bit of a gimmick. For owners of Sundance Spas, the new SunSmart app definitely falls into the 'practical' category.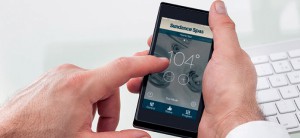 Golden Coast, the exclusive UK distributor for Sundance Spas and its world-leading range of spa and hot tub products, was involved in the app's beta testing, supporting the manufacturer's development team, and believes that the app's advanced communication capabilities deliver real value to customers and dealers alike.
"This is not just another app for app's sake," says Dominic Adams, a director at Golden Coast. "The ability to control a spa, adjust its settings and check on its status remotely is very handy.
"But what sets SunSmart apart is its ability to communicate error messages to dealers should they occur – allowing them to respond quickly to any issue."
Designed to give users complete control – wherever they may be – 24/7, SunSmart can be used to check, activate and adjust features including: heating, lighting and jet pumps.
"The status dashboard, for example, lets spa owners make changes to their filtration settings and select from a variety of pre-set or customisable programme modes.
"In addition, it gives service reminders and indicates service notifications with a yellow warning triangle. Simply tapping the triangle will immediately inform the dealership that attention is needed."
The SunSmart app for is available as a free download for easy installation on a smart phones or tablets. The app is used in conjunction with the SunSmart kit. This system is installed in the spa and is linked to the home WiFi network via a SunSmart bridge which can be connected quickly and easily to a wireless router.
To find out more, call 01271 378100, email swimmer@goldenc.com or visit www.sundance-spas.co.uk.