New FD forecasts significant growth
Superior Wellness has announced the appointment of James Orton as Finance Director who has declared that the company is ideally placed for significant growth.
With an impressive career spanning more than two decades, James brings exceptional financial expertise and strategic leadership to his new position. Before joining Superior Wellness, James was previously CFO of Nuvias UC Limited a specialist IT Distributor operating across Europe.
A highly experienced Financial Board Executive, with over ten years extensive grounding at PwC and a further ten years of varied experience in industry. his unique experience includes an extensive Corporate M&A track record across multiple sectors and territories and that of financial leadership for fast growing businesses.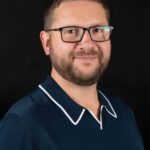 "I am very excited to join the team here at Superior Wellness," revealed James, pictured.
"The business is extremely well placed for further significant growth, building upon the strong foundations in place due to the quality of its partner relationships, product offerings, and its people."
As Finance Director, James will play a pivotal role in shaping the financial strategy of Superior Wellness and driving sustainable growth. He will oversee all financial operations and will be working closely with the Senior Management Team based in Chesterfield to support the company's expansion plans and long-term vision as the world's fastest growing hot tub manufacturer with a flourishing network of global partners, and the distribution of multiple brands including Platinum Spas, Thermals Spas, Be Well, Hekla Saunas, and the newly-launched Chill Tubs.
"We are delighted to welcome James Orton to the Superior Wellness team," said Superior Wellness Managing Director Rob Carlin.
" His extensive experience and proven track record as a financial leader make him an excellent addition to the team.
"We are confident that James will contribute significantly to our continued success as we continue to grow globally. James' experience will continue to strengthen our existing team and I am looking forward to working closely with him."