New vision and designs for Superior Wellness
Derbyshire-based hot tub and swim spa distributor Superior Spas has rebranded to Superior Wellness as part of a vision of becoming the world market leader in hot tubs and swim spas.
After taking the UK wet leisure trade by storm in the past decade to become the leader in its home market, the booming distribution business has purchased a new 130,000 square foot office and warehouse in Chesterfield that will be the new headquarters of Superior Wellness, which is set to see the launch of a new range of Thermals by Superior Wellness hot tubs and swim spas to improve dealer and consumer choice even further in 2021.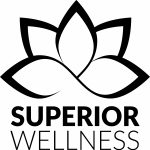 "The name change reflects what we do," declared Superior Wellness Managing Director Rob Carlin; "We don't just sell hot tubs and swim spas; our purpose is to improve the health and wellbeing for both our customers and team members too.
"Our vision is to become the world market leader in hot tubs and swim spas, offering the widest choice of high-quality products, and being commended for our focus on wellness and best in class customer experience."
Head of Marketing Sarah Elphick has been orchestrating the rebranding initiative in the expanded marketing team at Superior Wellness, which has also welcomed Petra Nolan as a Marketing Assistant and Junior Designer, and Dan Hack, who previously worked at Rolls Royce Leisure as Marketing Executive and has the same title in his new role.
Sarah has a degree in Travel and Tourism Management and previously spent eight years as Head of Marketing with Forest Holidays before joining Superior Wellness just before her 40th birthday. After leaving one of the success stories of the hot tub holiday market during the Covid-19 pandemic she has reported that it has been an easy transition to a growing team that is developing a full range of marketing strategies to complement the new name and additional 2021 product launches.
"The transition to Superior Wellness from Forest Holidays was relatively easy," divulged Sarah; "After working with a product with a hot tub as one of the main selling points, I'm still surrounded by hot tubs!
"It really is an exciting time to join the company. Wellness is growing fast and I'm ready to help them go to the next level. We are a close knit team and there is a family feel to it."
Following annual growth and rebranding, Superior Wellness is now poised to build on its strong foundation that has been achieved by constantly striving to provide greater customer choice with new launches, such as the WhatSpa? Best Buy Award-winning Superior Spas Chicago Family, which comes in at 234 x 234 x 91cm and has made an instant impact by gaining an inaugural 2020 Best Buy accolade in the £8,000 to £9,999 price range of the consumer magazine. The five-seater Superior Spas Holiday Let design, which comes in at 201 x 201 x 84cm and incorporates a lounge seat within its design, has also gained a 2020 WhatSpa? Holiday Park Best Buy Award.
The distributor is also gaining a stronger presence and increased sales success with the Platinum Spas and Be Well Spas brands, part of the growing wet leisure product portfolio and quality brands supplied to a thriving network of over 90 partners, which have also achieved  WhatSpa? Best Buy Award status in multiple price categories. Moving forward with the Superior Wellness transition, the revamped company name will continue to supply Superior Spas hot tubs and swim spas, as well as the Dynasty range, which include the WhatSwimSpa? Best Buy Award-winning Superior Spas Pro Swim 13 that achieved a 2020 Best Buy accolade in the sub-£19,999 price category, while its Superior Spas Pro Swim 17 counterpart achieved Best Buy status in the £20,000 to £29,999 price range.
Platinum Spas have also gained a foothold in the swim spa market and the Platinum Spas Neptune Dual Temp design achieved 2020 WhatSwimSpa? Best Buy Award-winning recognition in the sub-£19,999 price category.
Along with the expanded Superior Wellness marketing team, new employees have been boosting the distributor's capability to serve thousands of customers, in the UK, Europe and worldwide markets, to coincide with the launch of the new Superior Wellness company name before launching extra lines.
Dan Cook, who is FTA trained and gained his experience with GI Group Logistics, is among the new recruits and has joined as Superior Wellness Transport Manager. In this role he will be responsible for all the company's drivers, including their hours, overtime analysis, uniform, insurance claims, as well as allocating driver duties and providing start times. He is also responsible for vehicle maintenance, weights, and equipment, as well as driver recruitment and inductions.
With 17 years of technical and product support experience at British Gas, Ben Duncan has also joined Superior Wellness to boost the Technical Team ranks in his new role as Technical Support Engineer, in which he will be providing technical support to customers as well as helping to improve products and services.
To help ensure dealers can meet the increasing demand for hot tubs, Rob Carlin has also reported that the distributor will be ramping up its product choice and gaining thousands more products by introducing a new line of Thermals by Superior Wellness hot tubs and swim spas for 2021, after pulling out all the stops to ensure hot tubs could be delivered as quickly as possible to meet a surging demand from the consumer market during the Covid-19 pandemic.
"We are doing all we can to get the hot tubs delivered to our partners as quickly as possible and are continuing to update them regularly on the latest news," reported Rob; "We would like to thank our partners for their continued patience and understanding.
"With the current climate as it is, forecasting for 2021 has become increasingly important, not just for manufacturers and distributors but also for dealerships. The demands for hot tubs worldwide have seen a squeeze on the supply chain and lead times have continued to extend outwards.
"With this in mind, we've signed an exclusive agreement to supply a new range of spas and swim spas in the UK market in 2021 and beyond.
"Thermals by Superior Wellness sees a well-balanced range offering stylish moulds and a mixture of single and dual pump spas covering an array of sizes with three swim spas to complete the range. Due to our unique buying power, we've forward ordered over 4,000 units for delivery throughout 2021."