Nordic acquisition extends partnerships
Monomoy Capital Partners has extended its spa and pool platform following the acquisition of Nordic Hot Tubs that now joins Artesian Spas and Marquis Hot Tubs within the partnership of leading manufacturing brands.
According to private investment company Monomoy Capital Partners, the acquisition of Grand Rapids-based Nordic Hot Tubs will now enhance the platform's existing product portfolio by adding the leading manufacturer of high-density polyethylene (HDPE) hot tubs, in the value category and create a multi-brand hot tub and swim spa manufacturer with a broad product portfolio and expansive dealer network.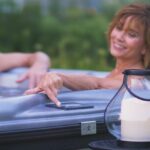 Famed for its lifetime shell, ten-year cabinet, and five-year heater warranties for original owners, along with its Dual System Therapy (DTS) for a whole body therapeutic hot tub experience, Nordic Hot Tubs was founded in 1995 and at the heart of the manufacturer's mission is the 'STAR' philosophy ensuring that every hot tub should be 'Simple', 'Therapeutic', 'Affordable' and 'Reliable'.
"Nordic is complementary to our existing Artesian and Marquis brands," said Monomoy Managing Director Lee Mlotek; "And together the platform will leverage the strengths of each brand to deliver superior products made in the U.S.
"We are excited to partner with the management teams as they scale their businesses together."
Artesian CEO Rick Gallagher added: "Nordic has a stellar brand reputation, We are pleased to partner with a company that shares our goal of producing high-quality products for its customers with industry-best customer service.
"This combined partnership will strengthen our ability to serve our growing customer base with the best product at every price level."