Piscine Global showcasing leading wet leisure brands
Leading wet leisure brands are promoting their products and retailer services in Lyon this week as the international swimming pool and spa industry exhibition for the private and public sectors becomes Piscine Global.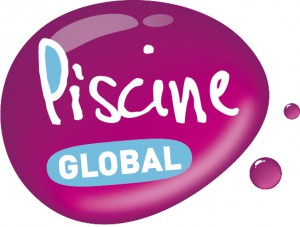 The new Piscine Global identity for this year's event, running from today until Friday, November 21 at Eurexpo Lyon, has been launched to bring all of the wet leisure professionals within their respective industries under a single banner representing the three key exhibition elements of 'Piscine', for residential swimming pools and spas; 'Aqualie', for public pools and wellness centres; and 'Living Pool', for outdoor pool environments.
It was clear two years ago during an extremely positive and successful 2012 exhibition in France that the hot tub and wet leisure industry is flourishing in Europe and relishes the opportunity to take up exhibition space at the Eurexpo Lyon venue. Many leading manufacturers from the USA, though, were questioning the feasibility of attending the Spanish Piscina counterpart in Barcelona.
A host of established USA hot tub brands including Alps Spas, Artesian Spas, Caldera Spas, HotSpring, Marquis Spas, Maax Spas, Vita Spas, and Viking Spas; told HTR last time round at Piscine 2012 that they would almost certainly be returning as exhibitors to the biennial exhibition in 2014. Now they have been true to their word and there will be a strong contingent of wet leisure companies from the USA sharing the Piscine Global platform with Canadian brands Beachcomber and Coast Spas, and a large percentage of European brands, including Aquavia Spa, Passion Spas, Portcril, Villeroy & Boch and Wellis; and hot tubs from the Far East, including the Thermals Spa Ltd range.
While the American, Canadian and European manufacturing companies and their distributors will be looking to build on their historical advantage and existing presence in the market they will also be keen to tap into the increasing 'must-have' demand for quality hot tubs from consumers across Europe ahead of targeting the British sector during the UK Pool & Spa Expo and SPATEX 2015 exhibitions hosted in the West Midlands, in Birmingham and Coventry respectively, at the start of 2015.
Iconic brand Villeroy & Boch has also announced ahead of Piscine Global that it will be appearing at the UK Pool & Spa Expo in January at the NEC, following its showcasing of its new products in Lyon after appearing as an exhibitor at Interbad in Germany. Marquis Spas has also revealed that it will be exhibiting at both of the UK shows to highlight its Dealer Direct strategy and new ATV swim spa product.
Representatives from the UK Pool & Spa Expo have taken a stand at this year's Piscine event to promote the third instalment of the fledgling exhibition, while members of the SPATEX team will also be attending Piscine Global to discuss the return to the Ricoh Arena for the 19th outing of the SPATEX exhibition, which is incorporating a dedicated Spa Day on the third day of the event this time round.
Among the many exhibitors targeting hot tub retailers at the Piscine Global international wet leisure showcase include (with Stand Numbers): Artesian Spas 6A74, Alps Spas & Viking Spas 6E114, Allseas Spas & Wellness 4G101, American Hydrotherapy Systems (AHS) 4G95, Aquavia Spa 4E122, Aquazzi 4H104, Beachcomber 4H114, Certikin International 5A33, Caldera Spas 4G83, Cal Spas 5C71, Canadian Spa Company 5B35, Coast Spas 6G58, Fonteyn Spas G6B20, GMT Spas International 5B55, HotSpring 4F82, Maax Spas 4A120, Marquis Spas 5A82, Master Spas 4C74, My Line Spa 6F85, Passion Spas 6C54 and 6D71, Piscine Global 2016 6F54, Portcril G6B21, Relaax Spa 6B74, SCP Europe 4H114, Softub 6C80, Thermals Spa Ltd 5A52, UK Pool & Spa Expo 5B47, Villeroy & Boch 6D85, Vita Spas 4C52, and Wellis 6B80.
Promoting the Piscine Global showcase ahead of the event, Chief Administrator of the Spa Commission at the Pool Professional's Federation Francois Grillard believes that the current growth of consumers viewing hot tubs as a fashion trend will provide additional opportunities for retailers in the coming year.
"Spas have become a fashion phenomenon and because of this homeowners impulsively invest in one to fulfil their desire for well-being at home," he said.
"Today the spa market is becoming accessible to other types of tourist accommodation, such as camp sites, tourist residences, bed and breakfasts and holiday homes. The availability of a spa has become an important criterion for public establishments that already have a pool and wish to extend their facilities by building a public spa."
For the first two days of the exhibition, today and Wednesday, November 18 and 19, and the fourth day, Friday November 21, the doors will be open from 9am to 6pm. On Thursday, November 20, the exhibition will run from 9am to 9pm, including the Evening Party, with last entrance being allowed at 7pm.
www.piscine-expo.com