Reaction to rising energy costs
BISHTA has reacted to rising energy costs affecting the heating of a hot tub with a warning that consumers should not attempt dangerous procedures to provide extra insulation in an effort to prevent heat loss.
The association has highlighted that the reason people buy a hot tub is to have a product that brings wellbeing and fun to their home, so many purchasers will understand there will be ongoing costs. They also understand that they are purchasing a luxury item and that using a hot tub during the winter is when the benefit of the warm water is at its maximum, but there will be higher running costs at this time of year.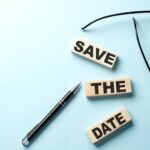 BISHTA, which is hosting an annual Information and Networking Day on Wednesday, October 12, is emphasising that rather than spending money on entertainment outside the home, owners can use their hot tub whenever they choose and enjoy the health benefits and the 'holiday getaway' wellbeing feeling that using a hot tub can bring during the winter.
In a statement on the issue BISHTA says: "When consumers purchase a hot tub, it is very often a very considered choice rather than an impulse buy. Therefore, most consumers will have considered how much it costs to buy and what it costs to run.
"From a safety viewpoint, people must not try to add extra insulation to their hot tub themselves, as this could be a fire risk and invalidate the hot tub warranty and your household insurance. So always consult a professional retailer about buying properly insulated products in the first place.
"If any owner is thinking of de-commissioning their hot tub, it is essential to ensure that it is not left unused for extended periods, with the water not suitably treated and filtered. Hygienic water prevents any possible water-borne or air-borne infections from causing harm.
"Finding the right dealer cannot be overstated, as a hot tub is a high-ticket, luxury, discretionary item. Therefore, BISHTA recommends buying from a retailer that can help through the buying process and offer water hygiene management advice and comprehensive on-site warranty coverage."
The BISHTA Information and Networking Day will be conducted online via WebEx, from 9am to 3pm, and can be booked via: admin@bishta.co.uk