Revamped Aquanale hosting hot tub specialists
Hot tub and swimming pool specialists will be joining forces with leading sauna and wellness companies to ensure the success of a new format for Aquanale 2015 in Cologne.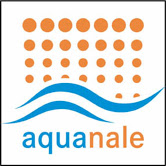 Dubbed the 'International Trade Fair for Sauna, Pool and Ambience', Aquanale will be hosted for the first time in Cologne's modern North Halls, from 27 to 30 October, and is featuring a customised, theme-orientated hall concept as part of the revamped format.
For the first time, the international iPool Award will be awarded at Aquanale. The prize recognises premium swimming pool construction companies. The winners will be determined through online voting and the award ceremony will take place on October 28, at 5:00 p.m in Hall 6.1 on Stand D 50.
Current exhibitor bookings have exceeded those for 2013 and for the first time this year, Halls 6 and 7 are being divided into six themed worlds, which will house private and public swimming pool facilities; as well as the sauna, spa and wellness segment, making the fair duo one of the world's largest marketplaces for the swimming pool industry.
The new concept has been incorporated to strengthen and build on Aquanale's synergies with the swimming pool segment of FSB, the International Trade fair for Amenity Areas, Sports and Pool Facilities.
In total, approximately 950 companies from around 50 countries are expected to exhibit at the Aquanale and FSB fair duo and current numbers have topped the final figures for 2013's successful event by more than 14 percent. This includes increased response from the private swimming pool area in particular, especially from suppliers in the swimming pool technology, pools and water treatment segments.
Organisers of Aquanale and FSB have moved to Koelnmesse's modern Northern Halls to allow the two concurrent trade fairs to feature the new, themed hall concept. Wet leisure and wellness exhibitors, including Aquazzi, Certikin International, Marquis, Softub, and Wellis, will present their products and services across approximately 80,000 square metres of exhibition space in Halls 6, 7, 9 and 10.2.
Other exhibitors include: Alpha Wellness Sensations, Alukov, Aqua Solar, Aquacomet, Aqua Drolics, Aquarena, Aquazzi, Areasana, Armstrong DLW, Behncke, Atlantics, Behncke GmbH, Bieri Alpha Covers, Bünger & Frese, Certikin International, Chemoform, Corso, Dinotec, Dom Composit, Eichenwald, e.s.m. Edelstahl, Fluidra, Futurepool, Gharieni, Grando, Hayward, Herget, Hinke Schwimmbad, Hobby pool, Hugo Lahme, Klarer Freizeitanlagen, Kusatec, Lux Elements, Marquis, Maytronics, MN-Wellness, Nobel Saunas, Dr. Nüsken Chemie, osf Hansjürgen Meier, Patentverwag, Pentair, Procopi, ProMinent, Reinhardt-Plast, Renolit, Riviera Pool, Roigk, Rollo Solar, Roos Freizeitanlagen, SAUNAtechnics, Schmalenberger Fluvo, Schunk, Softub Whirlpools, Sommerhuber, Sopra, Speck Pumpen, SSF, Steinbach, Tintometer, Unbescheiden, Vario Pool, Walter Piscine, WDT, Wedi, Weise & Partner, Wellis, Whirpools World, Wibit Sports, WIBRE, and Zodiac Pool Deutschland. Aquanale's partner associations, the Federal Association for Swimming Pools and Wellness (bsw) and the Federal Association for Sauna Construction, Infrared and Steam Baths (BSB), are also represented as a central industry meeting point in Hall 6.
Koelnmesse's Chief Operating Officer Katharina C. Hamma reported that private and public swimming pool, sauna and wellness areas in Halls 6 and 7 will gain enhanced integration, improving the quality of the overall experience for exhibitors and trade fair visitors. The main focus, she stressed, will be the joint supporting programme of Aquanale and FSB, which is oriented towards visitors from the private and public swimming pool areas once again this year.
The concept will maintain and expand on the consolidation of the swimming pool areas from Aquanale with the "public pool construction area" of FSB, a combination which was well-received when it was introduced in 2013.
"Two years ago, both sectors demonstrated that joint trade-fair concepts are a guarantee for a successful future and that such concepts must be advanced through collaboration," said Katharina.