Royal seal of approval for innovation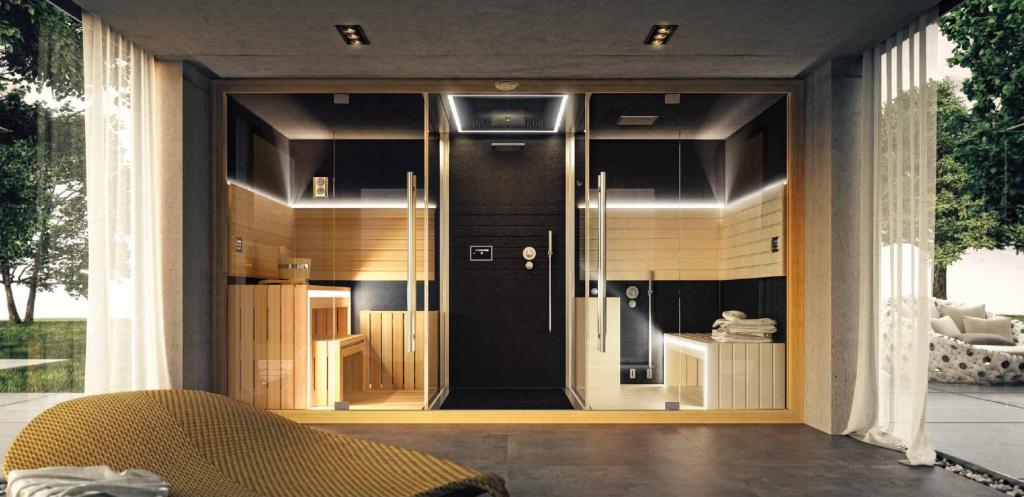 Jacuzzi Spa & Bath Ltd have been celebrating gaining a 'Royal' seal of approval for the SASHA complete wellness unit by judges on an innovation awards panel.
The SASHA complete wellness unit has been heavily promoted at exhibitions in the UK since its launch and has now been recognised by
the Interior Designers of Canada with a Bronze Award for Innovation. It was presented during
a gala dinner at the annual IIDEX Canada Innovation Awards at Toronto's Royal York Hotel.
Lead Judge Michele Gunn declared that the SASHA technology would be a hit in the market, while speaking at the Innovation Awards dinner in September. The event celebrated the industry's leading manufacturers and suppliers within the fields of design and architecture, as well as recognising outstanding achievement in new product design for the built environment.
"Today's products need to be competitive on many levels," said Michele; "The products awarded are not only well-designed, they stand out as sustainable, accessible, and have the users' well-being in mind. They are certain to succeed in the marketplace."
Jacuzzi Spa & Bath Marketing Manager Natasha McCreesh said: "We are thrilled with this fantastic testament not only to SASHA but to our world famous brand."