Safety focus after BSI appointment
WhatSpa? Professional hot tub and swim spa specialist Chris Brady is seeking assistance from the wet leisure trade to help improve product safety after being appointed as a BSI Committee Member.
Chris, who is a Certified Hot Tub Technician™ , a Pool & Hot Tub Alliance™ (PHTA) tutor, and BISHTA Water Hygiene Management specialist, will now be representing BISHTA as a BSI Committee Member as part of the CPL/67/1 Committee.
The CPL/67/1 Committee is responsible for safety of all electrical heated appliances in the UK and also constribute to the CEN and CENELEC European Standards and International Electrotechnical Commission (IEC) international standards for electrical appliances.
As well as leading a dedicated 1 Stop Spas and 1 Stop Spas Trade team that is ensuring professional supply of products and services for a growing list of highly-satisfied owners of major USA hot tub and swim spa brands, including American Whirlpool, Master Spas and Tuff Spas, Chris has also been inspirational in the development and launch of the thriving SpaTech Training division of his company and is now seeking feedback from the trade to ensure consumers can benefit from greater hot tub safety.
"If anyone has suggestions for making hot tubs safer for consumers let me know and I'll ensure that they are brought to the table to make our industry safer and better," said Chris.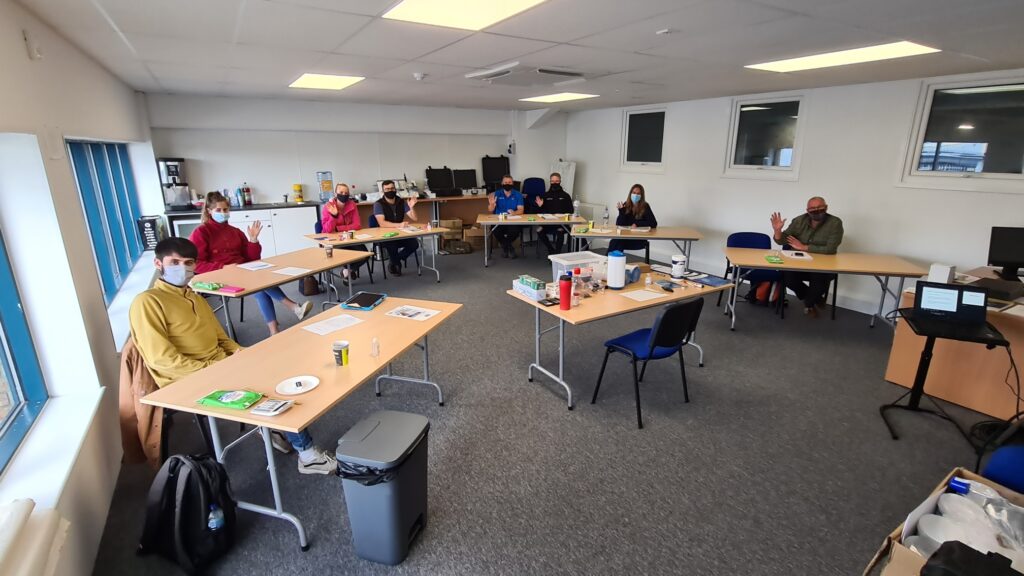 A recent training centre day, pictured, for hot tub and holiday park industry professionals from throughout the UK included representatives from Spicer Manor, Yorkshire Premium Cottages, Ribble Valley Hot Tub Hire, and Lincolnshire Coastal Cottages, who completed a BISHTA Water Hygiene Management Course at the Sleaford-based training centre of SpaTech Training.
"It was an excellent class of individuals and companies setting the right example for all," reported Chris.
"Congratulations to all candidates who successfully completed and passed the course, who will now have new advanced knowledge essential to promote and maintain safe hot tub standards."
SpaTech Training will be hosting two further one-day BISHTA Water Hygiene Courses on December 13 and 14 that will provide the minimum training required to manage spas in a business setting, or to assist spa owners to understand their spa water maintenance requirements in professional detail.