Service and therapy praise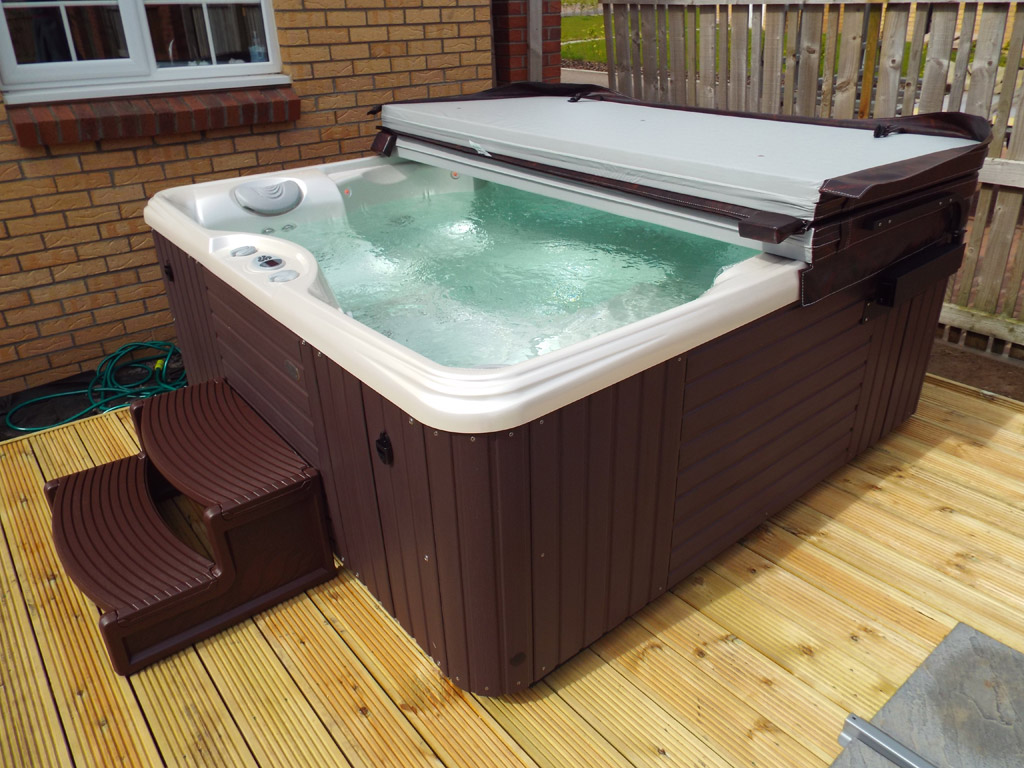 Caldera Spas dealership Ayrshire Log Cabins of Prestwick has received glowing praise from a customer who has utilised the therapeutic powers of her Capitola following cancer treatment.
John Hamilton of Ayrshire Log Cabins has been rewarded for his impeccable service with the praise in a heart-warming letter from Kilmarnock resident Dave Gillies, who purchased the five-seater Capitola from the Vacanza Series during the summer with his wife Susi just before discovering she had breast cancer.
"We were naturally devastated but vowed to go on with daily life…one of those things was getting into the new spa we had bought," revealed Dave in his letter. "We are so happy that we purchased from you. The service was amazing and you bent over backwards to make sure Susi got as much use as possible out of the spa before her operation."
Dave reported that Susi has now healed from her operation and uses the Capitola every day as it helps with reducing the effects of the chemotherapy including phlebitis. There is a hardening and bruising of the arteries from the harshness of the drugs in her left arm that she loses mobility in after each treatment.
"After 30 minutes in the spa the stiffness goes," revealed Dave. "She does her stretches while immersed in the hot water and swears by it!"
John, meanwhile, feels vindicated for choosing the high quality Caldera Spas, distributed exclusively in the UK by Certikin International, for his Ayrshire Log Cabins customers.
"We became a Caldera Spas dealer because clients these days are looking for quality, reliability and security, not just from a local family hot tub dealer but a world-wide global player," said John.