Spa World becomes world's first carbon-neutral spa retailer
Australian-based spa manufacturer and Jacuzzi® retailer Spa World has recently announced their climate change-fuelled actions in becoming the world's first carbon neutral spa retailer. After making the pledge to become 100% carbon neutral back in early 2020, the devastating impact of the Australian bushfires only acted as a catalyst for faster change, now paving the road for others within the industry to commit to carbon neutrality.
Climate change and the huge ongoing efforts to increase long-term sustainability within manufacturing is only ramping up in 2021, with Spa World detailing the steps that other industry standard manufacturers and global retailers should be taking to effectively offset their carbon footprint.
Spa World teamed up with leading non-profit environmental organisation, Greenfleet to help provide a full scale comprehensive review of carbon emissions data stemmed from manufacturing processes and raw materials, retail showrooms and warehouses, deliveries and domestic shipping, as well as a round up of the footprint exerted from electricity usage, waste, travel, and accommodation from Spa World's head office.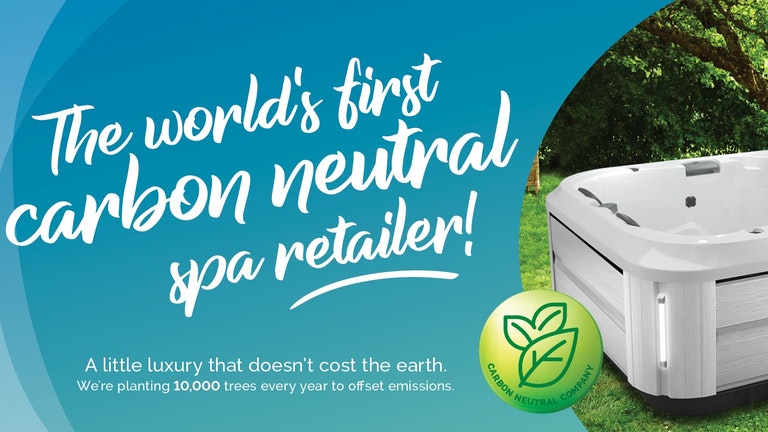 Upon calculating the total level of carbon emissions, Spa World together with Greenfleet have produced a long-term carbon offsetting programme to help combat business-related emissions, with the spa retailer opting to plant over 15,000 trees per year under the new regime.
Spa World have also actively offset their carbon emission through the recent purchasing of carbon credits, as well as restructuring business operations in a way that allows for reductions in current carbon emissions. Measures Spa World have put in place include the reduction and offsetting of any unnecessary flight travel, solar energy implementation within manufacturing plants, transformation of business operations towards a sustainable paperless system, as well as actively utilising recycled plastic materials during manufacturing to eliminate the need for excess lumber in both their Fischer® and Vortex® spa brands by mid-2021.