Stronger foundation with porcelain options
Wet leisure specialists seeking to enhance their landscaping projects have been alerted to the fact that Cranbourne Stone will be unveiling new 'Porcelain Stone' options during SPATEX to complement existing highly durable products.
Hampshire-based Cranbourne Stone is utilising the SPATEX platform at the Ricoh Arena in Coventry, from January 28 to January 30, to build on its strong foundations in the spa and swimming pool industry for providing bespoke stone and man-made materials that will now incorporate the sophisticated Porcelain Stone collection, which includes the Premium range of 20mm thick stone.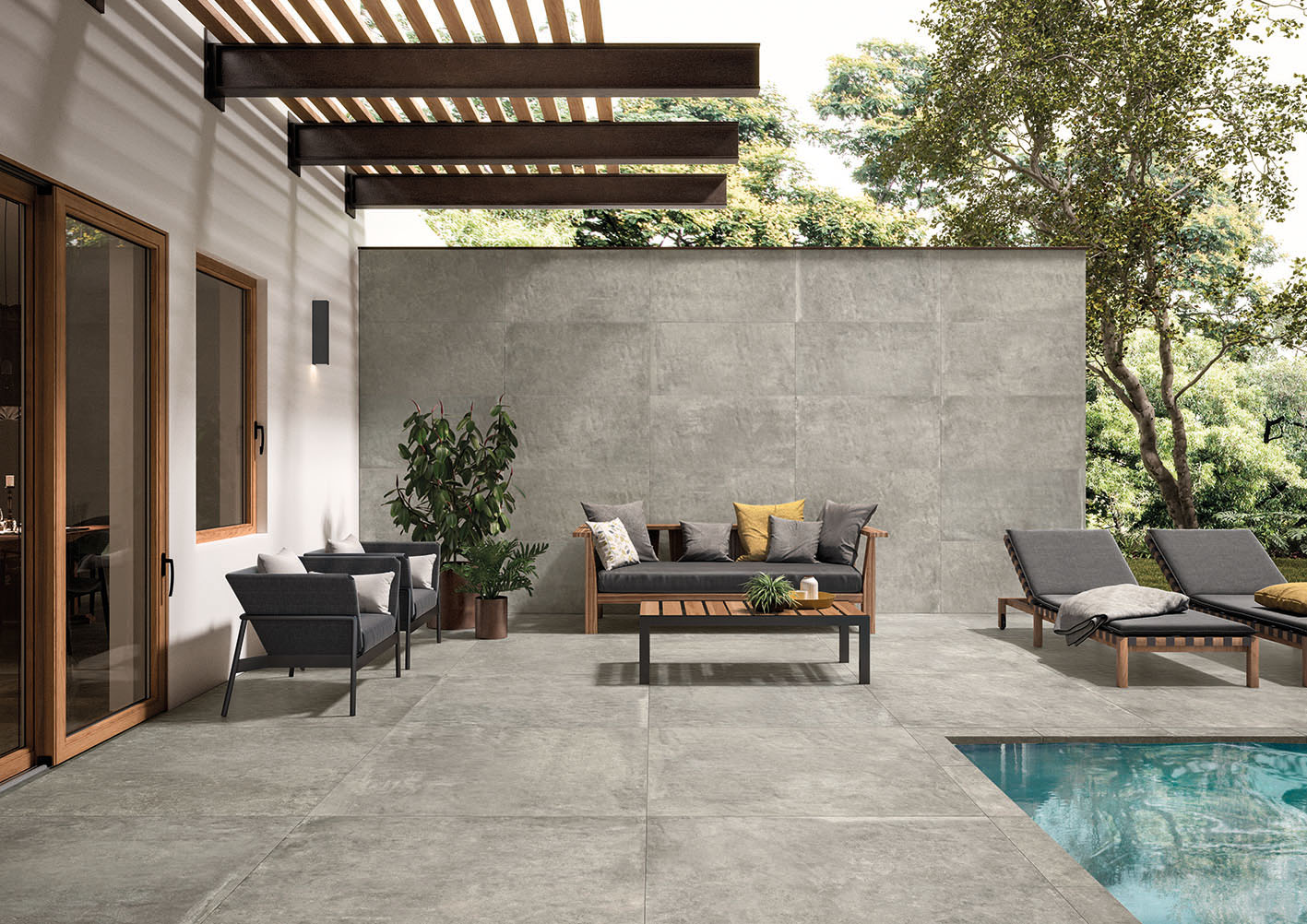 As part of the launch promotion, Cranbourne Stone has declared that the porcelain options are ideal for any interior or exterior project in close proximity to spa, hot tub and pool water as it provides a slip resistant finish. 
Another key benefit for projects to run smoothly is the fact that the family-run company, which recently celebrated its 15th anniversary, will be stocking this range in their Stockbridge-based factory with the capability to produce bespoke pieces in-house quickly and to specific requirements.
"We're really excited to present our latest range of stone products to visitors at SPATEX," reported Cranbourne Stone Sales Director Jo Stanfield; "Our new porcelain collections have been chosen for their quality, style and uniqueness.
"There are four new ranges including Premium, Elegance, Opulence and Wood Porcelain. The finish of the stone is not only highly durable, but also beautiful making it the perfect choice for a variety of interior and exterior projects."
Jo also revealed that, along with the new porcelain range, Cranbourne Stone will be using the three-day SPATEX showcase to highlight its extended selection of natural stone chosen for its exquisite finish and contemporary colours.
"We've included new additions to our 2020 portfolio of natural stone to offer our customers an even greater choice," divulged Jo.
"One of the highlights in the range is 'Dunster Grey' an aged light grey Moroccan limestone, which has been lightly sandblasted and antiqued to create a unique highly stylish look. Also in the spotlight will be 'Audley Beige', a rustic light creamy beige limestone, which is the perfect choice to achieve a sophisticated look with an authentic edge."
During SPATEX Cranbourne Stone will also be showcasing its latest range of Deck Level Grilles from leading supplier Stonetech Pools, which are available in three designs and three natural stones.
For information for SPATEX, contact the SPATEX team via email: michele@spatex.co.uk or helen@spatex.co.uk or directly by telephone on: +44 (0) 1264 358558.