Wellness synergy from sauna acquisition
Synergy between hot tub hydrotherapy products and sauna technology solutions is being made available for dealers to enhance customer options after the acquisition of Sauna360 Group by the parent company of Watkins Wellness.
Sauna360's portfolio of industry-leading products includes traditional, infrared, and wood-burning saunas; as well as steam showers and rooms sold primarily for residential use under the Tylö, Helo, Kastor, Finnleo, and Amerec brands. The acquisition by MASCO Corporation, following an agreement with Nordic Mezzanine Fund II, creates a complementary product category of saunas and steam showers to the Watkins Wellness business that includes Hot Springs, Caldera Spas, Fantasy Spas, Freeflow Spas, and Endless Pools.
As part of the acquisition it has been reported that Sauna360 will continue to operate under its company name and with the same commitment to quality, customer service and excellence. Along with the acquisition announcement, it has been proclaimed that the strategic decision will drive continued growth of Sauna360's portfolio through access to the established Watkins Wellness dealer network in over 70 countries.
Watkins Wellness President Vijaikrishna (VJ) Teenarsipur has welcomed the acquisition and believes it will help to create enhanced wellness benefits for dealers and their customers.
"We are thrilled to welcome Sauna360 to our organization and to expand our portfolio of industry-leading products aimed at promoting wellness and helping our customers feel good and live well!" he declared.
"Sauna360 brings a wealth of industry knowledge and expertise to our business. We look forward to leveraging the synergies between our businesses, which will allow us to better serve our dealer partners, consumers and, ultimately, the growing wellness market."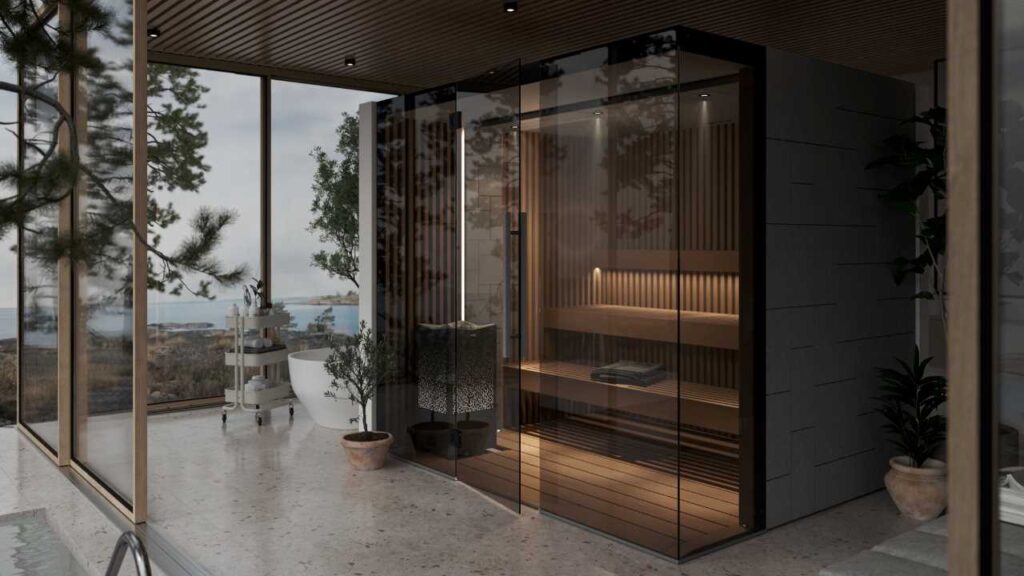 The acquisition coincides with Sauna360 launching the Tylö Reflection Sauna Room and the Crown Sauna Heater, pictured, which is being viewed as a significant milestone in the company's legacy of redefining wellness by providing features and designs that have never been seen before in the market.
Featuring built-in bluetooth stereo speakers, neon LED lighting in the portal and backrest, and spotlights, the Reflection Sauna Room is available in Ribbed in Alder and Thermo Alder, or Wide in Aspen and Thermo Aspen. The room also incorporates the Elite Cloud control panel, ensuring a seamless and user-friendly experience.
Promoted as ushering in a new era of sauna heating technology, the floor-standing Crown Sauna Heater has been designed with a regal crown-shaped grill and elegant pattern to allow the built-in light to shine through. It features IntelliAir air chambers, ensuring optimal air circulation and fast heat distribution throughout the sauna.
"I am very pleased for Sauna360 to become part of Watkins Wellness," revealed Sauna 360 Group President and CEO Pekka Lettijeff.
"Sauna360's business has grown in recent years, and becoming part of Watkins Wellness will further strengthen our capability and ambition to be a leading sauna player.
"The dealer distribution strategy, common focus on wellness and similar company cultures makes this a true strategic fit."