Award Leisure tees off summer promotions
Booming hot tub and swim spa dealership network Award Leisure has teed off marketing and promotions for showroom enhancements and new products with major sponsorship for a charity golf day in Lincolnshire.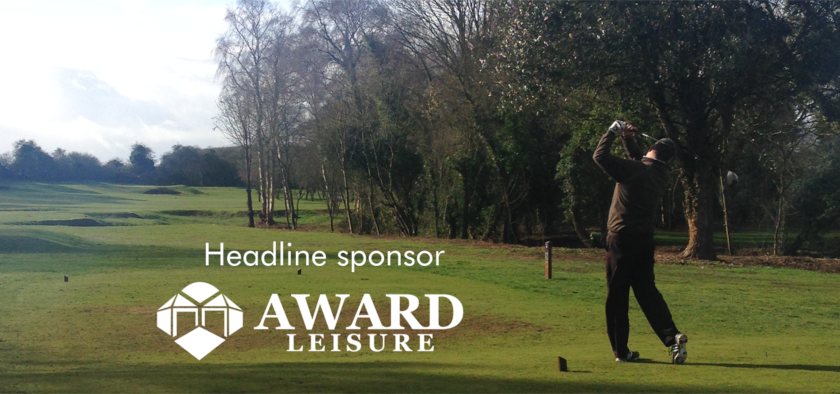 To help promote the relaunch of a newly refurbished 75,000 square foot superstore in North Hykeham in time for the summer, Award Leisure will be the headline sponsor of the Lincolnshire Chamber of Commerce Charity Golf Day.
It follows Award Leisure, which has Coast Spas specialist showrooms in Warwickshire, Lincolnshire, Cheshire, Birmingham, Tamworth and London, recently tuning into TV publicity to take advantage of an appearance on ITV's 'This Morning' show to help promote the launch of the Award Suite package after being chosen by the British Franchise Association for nomination for the 'Emerging Franchisor of the Year' accolade.
Not resting on its laurels, after achieving 2019 BISHTA Gold Awards for 'Residential Hot Tub Below £7,000' from an installation of a Regency Countess model produced by Coast Spas; and Gold Award for 'Hot Tubs in a Holiday Setting' that features a Mirage Curve model by Coast Spas on a rooftop in Santorini; Award Leisure is turning up the heat on its marketing activities for the summer with showroom enhancements and major sponsorship and prize promotions.
Later this month Award Leisure will be gaining more publicity for its outdoor leisure products and services as the headline sponsor of the Lincolnshire Chamber of Commerce Charity Golf Day on Friday, June 28. The third annual golf event will take place at Sleaford Golf Club and is helping to raise funds for YMCA Lincolnshire.
"We are thrilled to be involved with this worthy cause," reported Award Leisure Sales Manager Charlotte Anthony.
"As very keen golfers and a local retailer at Award Leisure Lincoln we felt this was the perfect partnership with which to promote our refurbishment and relaunch of our store in Hykeham."
To tie in with major sporting events this summer and later in the year, Award Leisure is also providing current customers with the opportunity to win a free hot tub if the England teams are the ultimate victors in the 2019 Women's World Cup Football; World Cup Cricket; and World Cup Rugby finals.
Purchases from June 1 to July 7 will have 'three chances to win' the cash back from their hot tub purchase. Hot tub sales orders must be made from Award Leisure showrooms before each of the respective finals, with the deadlines being 4pm on July 7, 10:30am on July 14, and 9am on November 2. Award Leisure will organise a special draw event if the England teams are successful in any of the football, cricket or rugby competitions.
Meanwhile, Award Leisure Warwickshire has extended its opening hours on a Thursday evening to 7pm throughout the summer months to allow prospective customers to have the extra opportunity to view and wet test the large display of 30 hot tubs and wide range of outdoor products.
Among the choice of Coast Spas hot tubs at Award Leisure showrooms are the 'magnificent seven' 2019 WhatSpa? Best Buy Award-winning designs from the Regency Spas and Coast Spas ranges. These are the Regency Spas Baron 50, in the sub £5,999 price range; Coast Spas Alpha 30, in the £6,000 to £7,999 price category; Regency Spas Princess 50, in the £6,000 to £7,999 price category; Coast Spas Classic Element B50, in the £8,000 to £9,999 price category; Regency Spas King 65, in the in the £8,000 to £9,999 price category; Coast Spas Apex L82 Curve, in the £10,000 to £14,999 price category; and the Coast Spas Cascade II 61, in the £15,000 Plus price category.