Best Buy Awards hat-trick
Superior Wellness have been bestowed with prestigious hot tub acclaim after achieving a 'hat-trick' of 2023 WhatSpa? Best Buy Awards.
Models from the Platinum Spas range, the AquaSolus range and the Thermals Spas range were bestowed with Best Buy accolades in the latest edition of WhatSpa? magazine, which has advised and informed thousands of hot tub buyers across the UK for over ten years. 
From the newly-enhanced Platinum Spas Deluxe range the Palma is a family size hot tub designed for six people with one lounger seat. It incorporates 87 powerful jets and LED lights. As part of the 2023 enhancements. it also includes the energy-efficient Platinum Premium Shield.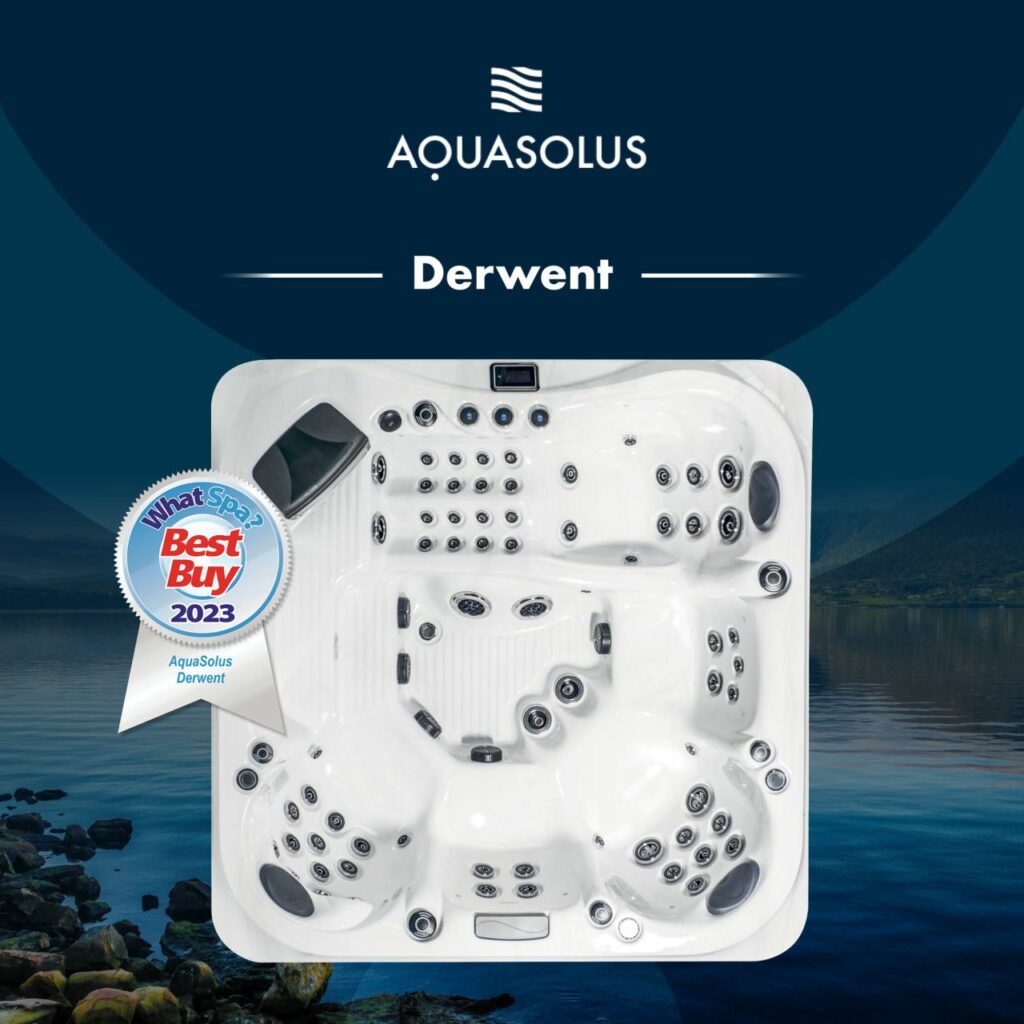 With one lounger and four seats, the Derwent from the new AquaSolus range has been designed to ensure luxurious hydrotherapy is the main focus. It has 66 jets, as well as an LED waterfall and LED fountain.
The Hydro, from the Thermals Spas range, comes with one lounger and four seats. It also includes the energy-efficient R10 insulation to ensure lower running costs.
"I am delighted that we have been awarded three Best Buy Awards once again," said Superior Wellness Business Development Manager Graham Message.
"The WhatSpa? Magazine and website are a very important tool for the end customer to use when finding their perfect hot tub.
"It is also great for our partner network to proudly say they are selling an award-winning hot tub."
Ahead of celebrating its 12th anniversary, Superior Wellness recently bestowed awards of its own to Partner Network representatives during an Annual Conference hosted in Chesterfield.
Among the winners were double award recipients Better Living Outdoors with awards for '2022 UK Showroom of the Year' and '2022 Highest Performing Platinum Spas Partner'; and Escape Hot Tubs with awards for '2022 Highest Performing Thermals Spas Partner' and '2022 Most Improved Partner'.
"We would like to thank our partners for their continued support for the last 12 months and we are looking forward to the year ahead," said Graham Message.