Appointment to leading Master Spas role
Hot tub and swim spa manufacturing giant Master Spas has announced the appointment of Terry Valmassoi as president and CEO of the company.
The appointment to the leading role follows the retirement of former CEO Bob Lauter who, along with Terry, founded Master Spas in 1996 after purchasing the spa division of Fort Wayne Pools. They had a focus on innovation and developing spas to help the world live life better and under their leadership the company grew to become the world's largest swim spa manufacturer and largest portable hot tub manufacturer.
As part of incredible growth, which has been driven by a culture of innovation and dedicated teamwork, Master Spas prides itself on manufacturing 100 per cent of its products in the USA, which have achieved WhatSpa? Best Buy Awards and WhatSwimSpa? Best Buy Awards, to complement the Getaway Lodge range for the booming holiday hot tub market that has also achieved 2023 WhatSpa? Holiday Park Best Buy Award status.
"When I put together the deal to purchase the spa division of Fort Wayne Pools, I thought I might be stepping out on my own," divulged Bob; "But Terry is a true entrepreneur and saw what I saw — an opportunity to build a spa company from the ground up.
"Without him, it would have been a completely different company. So, the move from president to president and CEO is a natural progression because Terry has been so instrumental in the growth and operations at Master Spas."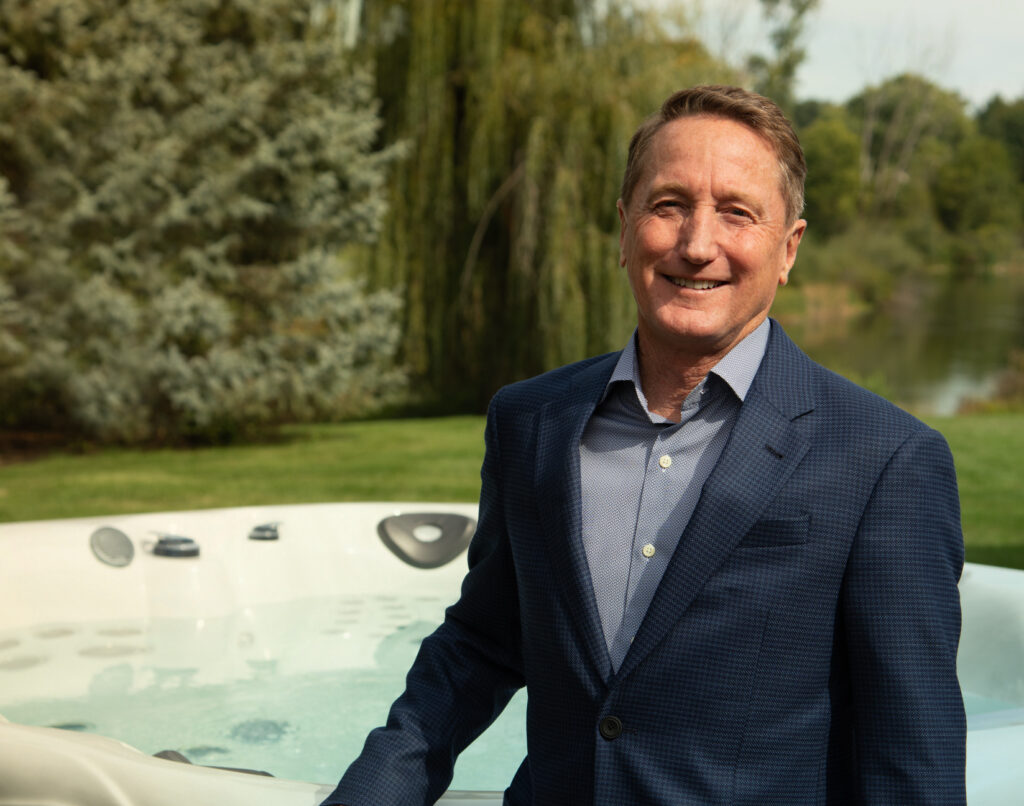 After growing up in southern California, Terry, pictured, attended college in 1978 and started his first business selling and installing hot tubs. He then began a company that manufactured gelcoat spas and earned his bachelor's degree from Long Beach State in financial management and continued establishing his role as a leader in the spa industry with more than four decades of experience in the market.
In his tenure at Master Spas, Terry has overseen the day-to-day operations of the company, the expansion requirements to support continued growth, and developed a talented team dedicated to Master Spas culture and core values. He is active in the Fort Wayne community and is a member of the Business Forum, which is composed of nearly 80 active and retired business leaders.
"I am honoured to be named president and CEO," revealed Terry; "Bob and I worked alongside each other for 30 years.
"Together, we had a passion for the industry, a passion for innovation and always pushing to do better. And that's something I will bring with me as we continue to grow the business.
"My focus, as we move forward, will be strategic planning and how we can continue to grow the business, take care of our customers, and support the community.
"We will do it the way we have done in the past — with continual creative thought, innovation, and passion for all that we do."