Coast Spas launches advanced online system
Canadian hot tub and swim spa manufacturer Coast Spas has launched an advanced online ordering, quoting and specification sheet creation program that has been designed exclusively for the international dealer network to ensure efficient bespoke production.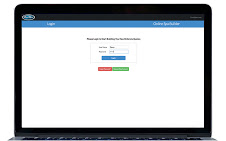 The innovative new Online Spa Builder system, which was unveiled at the 2016 Coast Spas International Dealer Meetings in Colmar, France and Vancouver, Canada, has been developed to allow hot tub dealers to independently build and store their spa inventory online. 
To build a Coast Spas hot tub, dealers simply login to the Online Spa Builder, select a model and the powerful advanced program will automatically pull together all optional and standard features available for that specific model. 
Dealers can go through and choose their options, colours and additional features with just a few clicks of a mouse.  Their build value is totalled automatically and they can then choose to save or order the hot tub once it has been finalised to the exact required specifications.
A completed hot tub build that is ordered or saved by a dealership is then stored in their own personal account.  With a click of a button, the Coast Spas dealer can then instantly create a specification sheet to place next to the hot tub on their showroom floor or choose to automatically compile the build into a beautiful quote that can be printed or emailed to a potential customer. 
Coast Spas Marketing and Communications Manager Oran Wakelam reported that the new system will allow dealerships to save on many hours of work providing customers with bespoke requirements and ensures that the product presentation to consumers will be unified and professional.
He also revealed that the system has been in use for approximately two months by dealers from around the globe while operating in its BETA status and has gained positive feedback ahead of its launch. 
"The feedback has been universally positive with many dealers overhauling their entire system to accommodate for the use of this new system," said Oran.
"This is the first time that all these attributes, online ordering, quoting and specification sheet creation, have been built into an online program made specifically for dealerships.  
"There is no cost associated with the use of the online system, you just have to be an authorised Coast Spas Dealership and you are instantly provided access to this extremely powerful tool."