European stage for SPATEX exhibitors
Leading European hot tub and swim spa brands will be seeking to build on their success at SPATEX by joining up with their international counterparts during the 2018 edition of Piscine Global Europe in Lyon.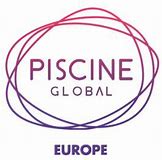 A trio of European heavyweights and WhatSpa? Best Buy Award and WhatSwimSpa? Best Buy Award-winning brands Aquavia Spa, Villeroy & Boch, and Wellis will be following up their appearances at SPATEX this year with another high-profile exhibition outing to expand their European presence by showcasing their products on large stands this week during the major wet leisure extravaganza, running from Tuesday, November 13, to Friday, November 16, at Eurexpo.
After making an inaugural appearance at the Ricoh Arena during SPATEX in Coventry earlier this year, the Be Well Spa brand from Canada; which is supplied to UK hot tub dealerships by thriving distributor Superior Spas; will also be aiming to attract additional retailers from the UK and other European countries to swell its international dealer network.
Aqua Warehouse Group chief Richard Hart and his team, which distributes the Vita Spa range to its thriving dealer network and launched the American Whirlpool brand to the UK market at SPATEX this year, will be on the Covana stand promoting the fact that the Essex-based wet leisure product distributor now has gained the European distribution status for the advanced automatic covers.
Caldera Spas; distributed in the UK by Certikin International, Superior Spas, and Tuff Spas, distributed in the UK by Spa Crest Europe, also appeared on the exhibitor stands at this year's SPATEX and will be among the contingent of USA brands seeking to take advantage of their growing presence European exhibition; which includes: Cal Spas, Endless Pools, HotSpring, Marquis, Master Spas, Strong Spas, Superior Spas, Tuff Spas, and Vita Spa.
Exhibitors at Piscine Global Europe include: Active Spas, Agula Spas, Alexa Spa, Allseas Spas & Wellness, Almost Heaven Saunas, Fantasy Spas, Aqua Finesse, Aquatic Training Vessel (ATV) by Marquis, Aquavia Spa, Arcadia Spas, Balboa Water Group, Banff Spas from Vortex, BE Spa from BCF International, Be Well Spa, Bellagio Spas, Blue Lagoon Spas, Blue Whale Spa, Cal Spas, Caldera Spas, Calorex, Canadian Spa International, Certikin International, Clarity Spas, Comer Spa, Covana, Crystal Spa, Darlly, Dream Maker Spas, Dynasty Spas, Endless Pools, Everest Spas, Fisher Spas from Vortex, Freeflow, Garden Leisure Spa from SCP Europe, HotSpring, Lagoon Spas, Leisure Concepts, Lifestyle Spas, Lovibond, Marquis, Master Spas, Net Spa, Niveko, Nordpool Outdoor Spas, O-Care, Passion Spas, Pleatco, Pollet Pool Group, Poseidon Spas, SCP Europe, Spa World from Vortex Spas, Spas Ibiza, Strong Spas, Sunrise Spa from Interhiva, Sunspa from Vlemmix Spa, Superior Spas, Thermals Spas, Treesse Spa, Tuff Spas, USSPA Spas, Villeroy & Boch, Viskan Spa, Vita Spa from MAAX Spas, Vortex Spas, Wellis, and Zen Hot Tubs by Tuff Spas.
After the first day of Piscine Global Europe on Tuesday, November 13, the prestigious presentation of the 'Trophies of Innovation' will take place, to highlight innovative products from 5pm to 6pm.
During the second day of the exhibition, on Wednesday, November 14, there will be the opportunity to check out the international swimming pool projects that have won the Pool Design Awards, from 4pm to 5pm.This ceremony will be followed by the presentation of the EUSA Trophies.
Opening hours to visitors are 9am to 6pm, but as part of the extended opening hours for the penultimate day of the exhibition, running to 9pm, on Thursday, November 15, there will be tastings, games, and buffets available to visitors in the Piscine Global lounge throughout the late evening schedule.
Piscine Global Europe is now part of a global network of pool and wellness events, currently grouping together four industry-leading professional events. Along with Piscine Global Europe, there is now Piscine Global Asia, Piscine Global Middle East, and Piscine Global Brazil, which was recently hosted in South America.
The name and logo, as well as the international versions and the various events organised in conjunction with the exhibition, have been redesigned to make them easier to read and understand both in France as well as to the international audience.
According to Piscine Global Director Noémi Petit, the events now have a stronger focus on the swimming pool sector; and are reflecting the enhanced 'lifestyle' marketing and strong focus on quality from European and international companies.
"We observed that our exhibitors and visitors are focusing their approaches more closely on the customer experience and on increasingly polished marketing presentations," said Noémi.
"These were the two key factors which convinced us that we had to present the swimming pool as a lifestyle. This choice of key message underscores the exhibition's image as a strong, quality-oriented event that showcases French know-how and covers a global network."
With SPATEX looming, organiser Michele Bridle and members of the SPATEX team will also be in Lyon throughout the four-day event and will be available to discuss the final exhibitor allocation for the 2019 edition of wet leisure showcase.
To arrange to meet with the SPATEX team at Piscine Global, or for stand bookings for SPATEX 2019, running at the Ricoh Arena from January 29 to 31, contact them on their mobile telephones, Michele Bridle's number is +44 (0)7785 79 33 66, or Helen Mulingani on +44 (0)7899 893 635), or via email: michele@spatex.co.uk or helen@spatex.co.uk or directly by telephone on: +44 (0) 1264 358558.
www.piscine-global-europe.com/en