Exhibitors praised for record SPATEX splash
SPATEX organisers have praised hot tub, swim spa and pool company exhibitors for helping to make the 22nd edition of the wet leisure showcase in Coventry a resounding success on all fronts.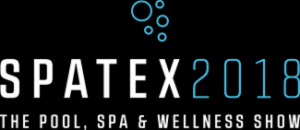 Ahead of a cold weather spell in the West Midlands, leading distributors were out in force to make a promotional splash in the Ericsson Exhibition Hall at the Ricoh Arena and to help put the heat on their competitors in the hot tub and swim spa markets; as part of their latest sales and promotional efforts to continue the momentum of strong results from the previous year.
In 2017 the 21st anniversary edition hit new levels of success. Organisers were determined not to rest on their laurels, though, and pulled out all the stops during the past 12 months to increase the exhibitor numbers and marketing activities this time round. The pre-event promotion by the SPATEX team gained a record list of exhibitors, which was boosted by a strong contingent of hot tub and swim spa product exhibitors, and; combined with a bumper schedule of seminars organised by the Institute of Swimming Pool Engineers (ISPE); had helped the exhibition to attract a record number of pre-visitor bookings.
"After we announced that we had increased the floorplan in the autumn to satisfy the demand for more exhibition space it helped SPATEX to attract record levels of pre-registration bookings from prospective visitors," said SPATEX organiser Michele Bridle.
"The record number of exhibitors then did their part by providing SPATEX visitors with outstanding display areas and product promotions. It really has been a tremendous effort from all of our exhibitors this year who have done fantastic efforts with their stands. The exhibition hall looked superb."
A record list of exhibitors was rewarded with consistent levels of footfall throughout the three days, which helped to produce quality leads from the visitors. New brands and products were rolled out as part of exclusive trade launches during the wet leisure extravaganza.
Among the brands taking top billing was American Whirlpool, being showcased by Richard Hart and his Aqua Warehouse Group team; during their first SPATEX outing since being bestowed with the 2017 International Dealer of the Year accolade from MAAX Corporation, who manufacture the new American Whirlpool 'superbrand' and Vita Spa range of hot tubs and swim spas.
Naturally, Richard reported that the dedicated American Whirlpool stand for the official trade launch debut promotion had gained a high level of interest from SPATEX visitors and former L.A Spas dealers; who have been converting their showrooms to promote the new brand this year.
"We've been busy throughout the three days of SPATEX and the main theme has been a very good level of quality leads," said Richard, whose team also gained a strong visitor response for its Vita Spa, Covana automatic cover lifters, and Aqua Spa Supplies wet leisure product ranges.
Another exhibitor taking centre stage and top billing was Certikin International with its wide range of wet leisure products, including Calorex and CertiDos stands, combined with promotion for its second international award-winning Caldera Spas distributor status that has been expanded in recent years with the introduction of the Fantasy Spas range from Watkins Wellness.
Departing Certikin Marketing Manager Cath Saunders has been instrumental in helping the company to showcase the huge array of wet leisure products and services during a long run of consecutive appearances at SPATEX and, before calling time on her stint with the company, was once again delighted with the response from visitors to the wet leisure powerhouse's triple-stand presence.
"We've had a great response yet again from SPATEX visitors wanting to view our latest products," said Cath. "Next year, though, the responsibility for the product choices for the Certikin stands will be down to someone else."
With the British market experiencing a wave of success on the hot tub and swim spa front in recent years there was a strong international presence seeking to capitalise on established dealers wanting to expand their product ranges and gain an increased share of future sales. While many distributors; including Aqua Warehouse Group, Certikin, Elite Spas, Softub UK, Spa Crest Europe and Superior Spas, had established USA manufacturers and brands to promote on their display stands; Hungary-based Wellis and Catalan company Aquavia Spa were among the large list of hot tub and swim spa exhibitors making successive appearances to promote their 'made in Europe' credentials and expand their thriving hot tub and swim spa lines in the UK.
"We have had a lot of interest in our products and are seeking more British dealers," said Wellis Export Manager Istvan Attila Farkas.
Aquavia Spa Sales Area Manager Sonia Guix reported that the latest SPATEX appearance was part of the manufacturer's continued strategy to build up the British dealer network, which is currently growing steadily.
"We have a very positive company and have come to SPATEX again to highlight our expanding product range of hot tubs and swim spas," said Sonia. "It is a slow process building up British dealers but we want to gain more are hoping our attendance at SPATEX will build up the awareness of our company and products."
Before the exhibition Rob Carlin landed an exclusive distribution deal for the Be Well Spas brand and juggled his time between the Canada-based company's stand and a large display area for his new Superior Spas models that are being produced this year by USA manufacturer Four Winds.
"We've had a lot of interest in our new USA-manufactured Superior Spas range from our existing dealers and also there has been a good response to the Be Well Spas brand, and so we've generated some positive quality leads to follow up," said Rob.
Also on show, Rob had Chinese-manufactured options and was among several exhibitors; including Dutch-designed Passion Spas and British-designed Riptide Pools; promoting hot tubs and swim spas produced in the Far East.
While these brands aim to seek sales outlets from British retailers, Spa Crest Europe chief Tony Welsby highlighted the concern among many distributors and dealers that some unscrupulous retailers, who are coming into the market are taking advantage of cheap Chinese imports for a short-term gain, were misleading consumers by promoting Chinese-manufactured hot tubs as being produced and manufactured in other countries.
"Although we realise we have to compete against Chinese products here in the UK and Europe, one of my biggest problems with some retailers of Chinese hot tubs is that they are often being untruthful to prospective customers about where the models are being manufactured," said Tony.
"We've had incidences where people have come into our showroom and have argued with us that their current hot tub is not Chinese, when we know it is. Even when we've been able to prove that it is clearly a model manufactured in China, some people are still not wanting to believe that it is a Chinese hot tub despite the evidence being presented to them."
To book exhibitor space for SPATEX 2019 or for further details contact the SPATEX team via email: helen@spatex.co.uk or michele@spatex.co.uk or telephone directly on: +44 (0) 1264 358558.