Expo spotlight for hot tub leaders
Leading hot tub and swim spa manufacturers will be converging in Florida this week to promote their latest product lines during the International Pool Spa Patio Expo wet leisure extravaganza.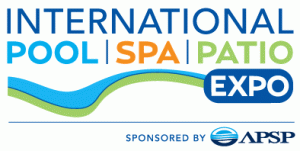 The showcase, sponsored by the Association of Pool & Spa Professionals (APSP), returns to Orlando for the first time since 2014 and is being hosted in the Orange County Convention Centre North Halls A and B from tomorrow, Wednesday, November 1, to Friday, November 3.
Billed as North America's largest industry event, the exhibition is once again going to be swelled with a strong USA representation among the international presence and it is set to attract hot tub and wet leisure specialists from over 80 countries.
Over 525 manufacturers will be highlighting their products to current and prospective dealers within 138,000 square feet of exhibition space throughout the three days; which will run from 10:30am to 5pm on Wednesday and Thursday; and 10:30am to 2:30pm on Friday.
Among the leading brands hoping to extend their presence in the USA and international wet leisure markets will be Artesian Spas by May Manufacturing, on Stand1901; Coast Spas, on Stand 1747; Jacuzzi, on Stand 672; MAAX Spas, on Stand 1711; Viking Spas on Stand 301; and Watkins Wellness, on Stand 1569.
The list of exhibitors also includes: Alps Manufacturing, Association of Pool & Spa Professionals, Balboa Water Group, Beyond Spa, Bullfrog Spas, Canadian Spas Co, Covana, Dream Maker Spas, Gecko Alliance, Hydropool including the La-Z-Boy Spas brand, LaMotte, Leisure Concepts, Lucite International, O-Care, Passion Spas, Pleatco, Prestige Spa Covers, Signature Spas/Catalina Spas, SmarTop by Leisure Concepts, Spa Dolly, Spa Marvel Company, Spazazz, Tuff Spas, and Zen Hot Tubs.
As part of the schedule of special events linked to the exhibition, there will be a 'Welcome Party', which is being hosted at the Howl at the Moon venue in Orlando on November 1, from 5:30pm to 7:30pm; a 'PSP Block Party', which will be hosted in the parking lot adjacent to North Hall B on November 2, from 4:30pm to 6pm, and a 'Pool Prize Party', which is set to be hosted on the exhibition floor from 1:30pm to 2:30pm on the final day of the wet leisure showcase.
The APSP 'WAVE Network Reception', meanwhile, will be hosted tomorrow, November 1, from 4pm to 6pm, in 'The Pub'; and the Genesis Winemaker Dinner will take place on Thursday evening from 7pm in Roy's Orlando.