Extra Jacuzzi models after doubling sales
British dealers for iconic hot tub manufacturer Jacuzzi are gaining new model choices after helping to double sales during 2016 to coincide with the company's extensive global promotion and awareness campaigns for its 60th anniversary celebrations.
Jacuzzi, which gained a trio of 2016 WhatSpa? Best Buy Awards for the J-245IP, J-335, and the innovative state-of-the-art J-575, is launching new models for this year to build on the success of reaping the sales rewards after ramping up promotion of the benefits of its hot tubs during the celebrations for its special anniversary as part of its 'The original player in luxury for over 60 years' sales campaign for the British and international dealer networks.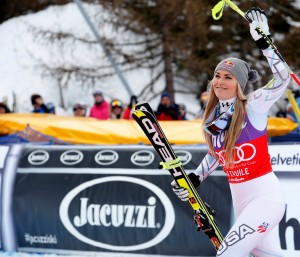 Major promotional initiatives have also included the sponsorship of FIS Ski World Cup races, the USA Ski Team, and an Associate Club Sponsor deal with Leeds Rhinos. These initiatives, along with its other marketing activities, have once again helped to boost retailer performances and provide another big leap in sales compared to the record totals that were achieved in 2015.
"The past year has certainly been a good one for us and we've achieved double growth from our UK network of dealers," said Jacuzzi UK National Sales Manager Martyn Winstone.
"It's not been record-breaking performances across the board, though. Some of our dealership accounts have been performing much better than others but on the whole most of our dealers are up on their 2015 sales totals and overall we've doubled our sales.
"Even at the end of 2016 our sales were still going well. October and November we're really good months and there was also strong demand into December.
"Our first quarter of our new financial year commenced in October. So we've already made a great start to help us once again achieve greater sales success at the end of the next financial year."
To help increase hydrotherapy awareness and promote post-race hot tub use the #thebestmomentoftherace is currently one of the official Jacuzzi hashtags during the Ski World Cup.
In addition Jacuzzi UK is also promoting its 'Ski to Win Great Prizes' competition to provide consumers with the chance to win prizes on its www.jacuzziski.com site before March 4.
The online 'Spin the Wheel' prizes include a J-480 hot tub, a weekend stay at a 5-star hotel in Val D'Isere, a Sony Playstation4 Console, sports edition Apple Watch, 4K Ultra HD TV, Go Pro Hero Session, and Samsung Galaxy Tablet.
"This awareness campaign has been helping to drive extra footfall into the showrooms of our dealers in the UK," said Martyn.
After reporting that there is a high level of optimism among Jacuzzi dealers thanks to the doubling of sales, Martyn has also revealed that the Sundance Spas network of retailers will also be given a boost this year. A new crop of models has been produced for both brands to increase showroom choice even further this year for retailers and their prospective customers.
"This month we're introducing a new Sundance Spas 980 Series that includes a pair of state-of-the-art models, which will be ideal for families looking for the ultimate in spa luxury; as well as two more options in the Jacuzzi classic 200 Series," divulged Martyn.
"These two models will be the J225 and J215. We're also going to be introducing two new additions to our dedicated range for holiday parks that have specialist features for commercial use.
"So we've got quite a bit going on in the early part of this year. Things are looking really positive for the Jacuzzi and Sundance Spas brands and our dealers.
"We will now be looking to build on our Sundance Spas retailer initiatives to build up our network of dealerships.
"In the first year after taking over the Sundance Spas distribution we doubled sales in the UK. Now in year three we are looking to roll more things out and attract additional retailers."