First USSPA showroom showcasing cover technology
Aqua Warehouse Group has been celebrating its 20th anniversary with the launch of an additional showroom space to boost its capability to provide new dedicated display options from the USSPA product range.
The experienced hot tub retailer and wet leisure product distribution company has gained a unique feature to its product promotion capability after establishing the first USSPA showroom in the UK adjacent to the existing award-winning showroom facility in Chelmsford.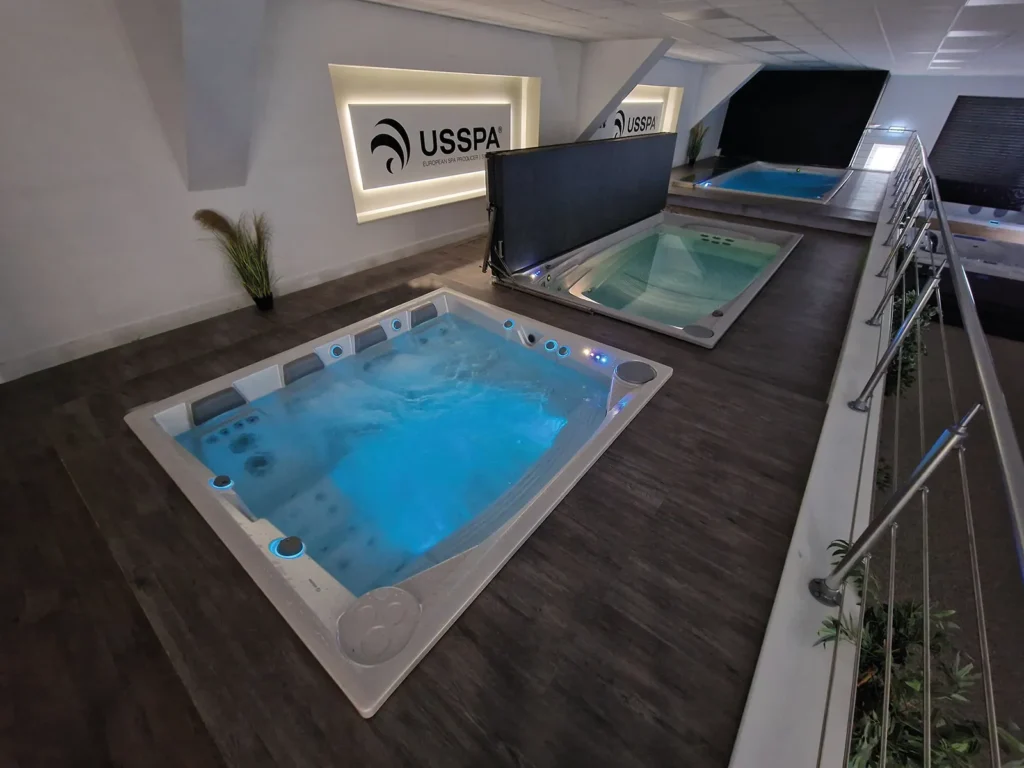 A USSPA display section in a raised display area, pictured, is now highlighting the Automatic Cover System (ACS), which is exclusive to this Czech Republic-based brand and is featured on the 2023 WhatSwimSpa? Best Buy Award-winning USSPA XL model.
Since launching the company in 2003, Richard has been keen to promote top quality products and the highest standards of customer service. Showroom expansion to 7,000 square feet has been integral to promoting additional product lines from the USSPA range.
"We have invested heavily in extending the showroom so we can offer customers a greater choice of products," divulged Richard.
"In 2020, during the pandemic, we took the decision to create a luxury outdoor living showroom but this time we are taking things to the next level.
"We have always tried to look for innovative products that offer our customers the best in style and technology. I was looking for a new range of high-end spas and swim spas to complement our existing brands, so we are delighted to be working with USSPA.
"I'm confident that with this unique range of products, including the incredible ACS cover, we now offer the best choice in the UK."