Global title holders attract retailing 'superstar'
Wet leisure product powerhouse Certikin is aiming to build on the momentum gained from a prestigious Caldera Spas top global dealer title after attracting a retailing 'superstar' to its flourishing British hot tub network.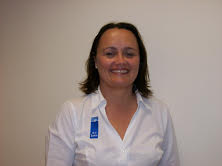 Award-winning 'Retailer of Excellence' Jane Veysey, pictured, has been so blown away by the enhanced state-of-the-art Caldera Spas Utopia Series range that she has taken the decision to become a dealer for the iconic USA brand and promote the pedigree hot tubs from Watkins Wellness to current and prospective customers at her All Swim showroom in Wales, which celebrated record-breaking sales success last year ahead of its 45th anniversary.
"This is a top quality brand and we're delighted to be part of the Caldera Spas dealer network," said Jane, who landed back-to-back BISHTA 'Showroom of the Year' Gold Awards in 2013 and 2014 for the modern 5,000sq'ft All Swim headquarters at the Link Trade Park in Penarth Road, Cardiff, which she runs with her husband, Andrew.
After taking a tour of the Watkins Wellness factory and the cutting-edge facilities that are instrumental in the production of the new Utopia Series, Jane was convinced that Caldera Spas would be a perfect addition to the thriving All Swim showroom.
"We made the decision after visiting the very impressive Watkins factory and having a tour of the Caldera Spas production facilities," said Jane.
In recent months Jane has been promoting the new SwimDrive technology that allows precise control of water flow from a variable speed drive and has not looked back since celebrating the 40th anniversary milestone of her family-run All Swim company in 2012.
Since then the WhatSpa? Approved specialist retailer servicing the south Wales region has landed multiple Gold BISHTA industry accolades at successive annual presentation ceremonies; as well as being proclaimed in 2014 as the leading 'Retailer of Excellence' by the SPATA judging panel.
Along with multiple hot tub, swim spa and pool product lines, All Swim is now helping to promote the enhanced Caldera Spas Utopia range that includes the 2017 WhatSpa? Best Buy Award-winning six-seater Tahitian, in the £10,000 to £14,999 price category, and the imposing eight-seater Cantabria; which has followed in its predecessor's footsteps be landing a successive Best Buy Award accolade in the £15,000 and over price bracket in the latest edition of the consumer magazine.
"The new Utopia Series range is truly stunning and will help us to build on our record-breaking sales success that we achieved last year," said Jane, who is among a number of leading swim spa dealers who have marketing campaigns in the 2017 edition of WhatSwimSpa? aimed at further boosting sales this year.
"Across the board, everything has been selling extremely well from hot tubs to swim spas and our various pool product lines. Now we are aiming for further success with the Calder Spas brand on board during our 45th anniversary year."
After stepping up from his role as Certikin Sales Executive, David Steptoe is now spearheading the next stage in the development of the thriving Caldera Spas network in the UK as Product Manager; following the departure of Certikin Director Ben Studdy, who has left Certikin after deciding to take a new direction in his career, after 32 years service with the company.
Since the start of this year David has been helping to promote the revamped Cantabria to current and prospective dealers; while highlighting the wide range of options that have been instrumental in helping the Caldera Spas UK network land the global dealer title last year, during the brand's 40th anniversary.
These include the 2017 WhatSpa? Best Buy Award-winning six-seater Marino model from the Vacanza Series, which has been praised in the WhatSpa? Verdict for its 'beautifully contoured lounge seat' among its wide range of pedigree design features.
'The Marino oozes quality, with a stylish ergonomically sculpted shell and roomy non-slip footwell,' states the WhatSpa? Verdict.
After being presented by Caldera Spa's Leo Hamacher, Stephen Shugart, and Steven Stigers with the Caldera Spas Global Dealer award, on behalf of Certikin and all its UK-based dealers, David is now targeting additional success by supporting the dealer network to promote Caldera Spas to prospective customers.
Promotion for the revamped Utopia Series includes a high-profile marketing campaign in the latest edition of WhatSpa? that is being supplemented with a special Advertising Feature and an 'Add a touch of Utopia to your home' advert to help attract prospective customers to dealer's showrooms.
"I'm looking forward to helping our dealer network build on last year's success," reported David.
"Our dealers have been extremely positive about the new Utopia Series and we are supporting them to achieve high sales this year."
Certikin Marketing Manager Cath Saunders has been instrumental in the promotional success of the Caldera Spas brand in the UK and believes the internal promotion of David to his new Product Manager role will benefit dealers by ensuring smooth continuity."David already has a good relationship with the Caldera Spas dealer network and so this is an ideal promotion for him and well deserved for all of his efforts in recent years," said Cath.
Meanwhile, Certikin Managing Director Neil Murray has thanked Ben Studdy for his loyalty for more than three decades and highlighted that he played a key role in developing the company's H&V department and overseeing the Therapy Essentials Division, which involves the Caldera Spas hot tub models, one piece pools, enclosures and massage beds.
"We would like to thank Ben for all his hard work and loyalty, which goes right back to the Peter Geekie days," said Neil. "We would like to wish Ben the very best for the future."