Grant aid for Piscine Global exhibitors
Piscine Global Europe organisers have reported that new grants are available for hot tub product exhibitors to be among over 700 wet leisure specialists that have confirmed they will be attending the exhibition in November.
With the Covid-19 pandemic lockdown retail and travel restrictions being eased by European countries, the Piscine Global Europe organisers GL Events have issued information for prospective UK exhibitors and visitors to assure them that extra work is being conducted behind the scenes ahead of the scheduled showcase, from November 17 to 20, which will have a dedicated 'UK Pavilion' area at the Eurexpo venue in Lyon.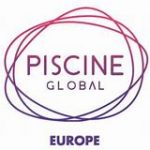 After the dates were official confirmed, SCS Exhibitions contacted UK-based prospective exhibitors to highlight that grants are currently available for companies to showcase their products as part of the UK Pavilion contingent of exhibitors at Piscine Global Europe; with the benefit from financial assistance by the Department for International Trade.
SCS Exhibitions is the official UK Pavilion Organiser and, as the official agents for Piscine Global Europe in the UK, they have complete space and shell scheme solutions for UK companies to have an exhibitor presence at Piscine Global Europe starting from £3,200 for a 9 sq. m. booking, as well as being able to offer space only options and bespoke stand solutions.
"The Department for International Trade is giving their support for UK companies to exhibit at Piscine in Lyon, through grants of £1,500 per company, as they recognise the importance of events such as this, especially as businesses come out of lockdown," said Rob Saunders from SCS Exhibitions.
GL Events Division Director Florence Mompo reported that this year's exhibition will 'break new ground' and that the organisers have been working hard to create solutions for the event to help comply with current advice on Covid-secure operating.
"Piscine Global Europe is adapting to exceptional circumstances," explained Florence; "This year's exhibition will obviously be very different from the previous ones, but the world has changed too and the onus is on us to adapt, be flexible and break new ground.
"As the leading exhibition, Piscine Global Europe is and will remain a forum for doing business, building relationships and showcasing innovation. We are committed to that, and the vision is shared by the entire GL events group.
"Our teams have been hard at work for several weeks, rethinking solutions and coming up with new ones geared more closely to the current context. To date 715 exhibitors and brands are registered."
www.piscine-global-europe.com/en