Historic debut for American Whirlpool
History will be made when hot tub and swim spa 'superbrand' American Whirlpool is officially launched to the British market at the Ricoh Arena in Coventry during the 22nd edition of SPATEX.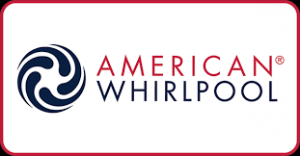 Thriving distributor and wet leisure product specialist Aqua Warehouse Group has announced that it is using the SPATEX exhibition, taking place from Tuesday, January 30, to Thursday, February 1, as the perfect platform to promote the American Whirlpool brand that has been created from the multiple brands under the ownership of MAAX Spas, including L.A Spas, and the American Bath Group that it merged with in 2017.
While the Vita Spa brand will continue to be promoted to prospective customers by the current UK dealer network that is supplied by Aqua Warehouse Group, the amalgamation of the L.A Spas range of hot tubs and swim spas with other MAAX Spas brands has produced the new brand for Aqua Warehouse Group to distribute to the UK-based L.A Spas network and prospective dealers.
Aqua Warehouse Group chief and SPATEX exhibitor Richard Hart, who also runs Aqua Spa Supplies, is currently helping to roll out American Whirlpool to British showrooms and is aiming to capitalise on the wave of dealer support for the 'superbrand' by ensuring that it is a 'historic headliner' during its debut at the wet leisure showcase.
"We will be officially launching American Whirlpool to the trade audience at SPATEX 2018," said Richard.
"In the past couple of years we've highlighted our wide range of services and products'; including various new L.A Spas and Vita Spas models; at SPATEX but we've not had anything so significant or a brand new range like this to promote.
"So we're now looking to take advantage of this opportunity and we're really going to pull out all the stops this time round to make an impact at SPATEX with the brand new American Whirlpool models on our stand."
To find out more about the new American Whirlpool brand and dealer opportunities visit the Aqua Warehouse Group Stand D52 at SPATEX.
For stand bookings for SPATEX or further information contact the SPATEX team via email: helen@spatex.co.uk or michele@spatex.co.uk or telephone directly on: +44 (0) 1264 358558.