Hot Tub Living Expo exhibitor boost
Inaugural hot tub and swim spa awards have helped to boost Wellis distributor and Superior Spas Managing Director Rob Carlin ahead of promoting European manufactured products at the forthcoming Hot Tub Living Expo in October.
Rob and his team will be among the major hot tub and swim spa brand exhibitors at this year's wet leisure showcase, which was formerly the UK Pool & Spa Expo, to promote a thriving choice of models to prospective dealers from Hungary-based manufacturer Wellis that has recently been bestowed with its first ever WhatSpa? Best Buy Award this for the seven-seater Wellis Elbrus Deluxe.
Also making its WhatSwimSpa? Best Buy Award debut for 2016 is the Wellis Danube Power Swim Spa, while the manufacturer has also gained an inaugural WhatSpa? Best Buy Award for the new six-person Fiji that Rob is currently promoting along with the three-person Bliss, five-seater Paradise, five-seater Bahamas, and six-seater Dream hot tub models.
Details of these models and further information about becoming a Wellis or Superior Spas dealer will be available on the brand's respective stands at the Birmingam NEC during the Hot Tub Living Expo, on October 24 and 25, that immediately follows a special Exclusive VIP Preview Evening on October 23 for a select group of companies and individuals to meet with exhibitors.
The flourishing range of hot tubs have been complimented this year with the launch of fledgling swim spa models to coincide with the newly-launched Wellis factory close to its predecessor's location in Dabass. They are constructed with a Stainless Steel Frame and also incorporate Central & Exclusive Chromotherapy Lighting, and are supplied with a Thermo Cover.
Wellis utilised its inaugural appearance at the 20th edition of SPATEX to launch five new swim spa designs to the British market including the Rio Grande, which was unveiled at the Ricoh Arena in Coventry, along with the Amazonas and its Amazonas Power counterpart, the Danube and the Danube Power.
The Danube Power Swim Spas has gained immediate WhatSwimSpa? Best Buy Award status with a verdict that proclaims: 'For serious swimmers this is an amazing amount of kit for the money and a very worthy first time award-winner'.
Coming in at 4.00 x 2.30 x 1.50m, the Danube Power Swim Spa is praised for its deep design coupled with a set of three powerful River swim jets powered by a trio of pumps that 'pack a real punch for such a compact unit'.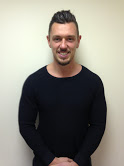 Rob, pictured, has been instrumental in swelling the ranks of Wellis and Superior Spas dealers in the UK in a short space of time since taking over the distribution duties and will now be aiming to build on last year's NEC appearance at the newly renamed Hot Tub Living Expo to strengthen the European manufacturer's status with new recruits and boost the promotion for the pedigree Wellis hot tubs, the new line of swim spas; and the Superior Spas brand.
"This company is really going places and has really impressed us with how it has enhanced our Superior Spas range of models," said Rob; "This new relationship has enabled us to attract leading showroom retailers that want an additional hot tub or hot tub range for their dealerships.
"Wellis are an innovative manufacturing company that truly wants to develop its product range to increase its dealer network and enhance its share of the market.
"State-of-the-art technology is being incorporated into the design and production of the Wellis range, including the MicroSilk Oxygen Therapy system, which is available in a number of hot tub models now. So they will inevitably attract interest from prospective British and European customers.
"We've gained a lot of dealers since we became the official distributor for the UK and now we're seeking to gain additional swim spa dealers for the new models that have been launched this year."
To book a stand at the Hot Tub Living Expo or to find out more details about any of the various elements of the event, including the VIP Preview Evening, contact the team at New Events directly on + 44 1428 609 382 or email via:info@neweventsltd.com